Beyonce Announces 'The Mrs. Carter Show World Tour'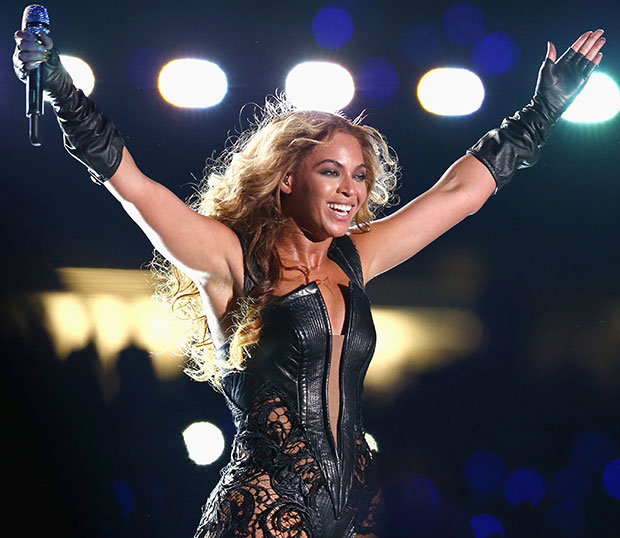 After Sunday night's stunning Super Bowl Halftime show, there's no questioning the fact that Beyoncé practically runs the world. And if you truly aren't convinced after that performance (Lord help you), you may soon get the chance to reanalyze the singer's talents when she takes the stage in a city near you. That's right, Beyoncé is going on tour! Beyoncé announced on her website that, starting in April, she will be going on an international tour, which she has titled "The Mrs. Carter Show World Tour" (a nod to her marriage to Jay-Z).
RELATED: 47 Reasons Beyonce's Halftime Show Was Better Than The Super Bowl
Beyoncé's tour will kick off on April 15 in Belgrade, Serbia. She will then continue on throughout Europe, concluding her tour of the continent in Stockholm, Sweden, on May 29. After that, she will cross the ocean back to North America. Her first performance in the U.S.A. will be in Los Angeles at the Staples Center on June 28. Throughout the rest of the summer, Beyoncé will tour the the United States and Canada, with her final concert taking place on Aug. 3 at the Barclays Center in Brooklyn, N.Y.
RELATED: 19 Terms to Help Beyonce Fans Get Through the Super Bowl
Watch the trailer below to get even more pumped about Beyonce's world tour!
Follow Lindsey on Twitter @LDiMat.
[Photo Credit: Christopher Polk/Getty Images]
---
You Might Also Like:

Biden? Ford? Surprisingly Hot Young Pics of Politicians

Who Wore This Crazy Hat?

Stars Who Changed Their Look After Love