Beyonce's Apology to Fans for Canceled Show: Handwritten Letter or Pure Poetry?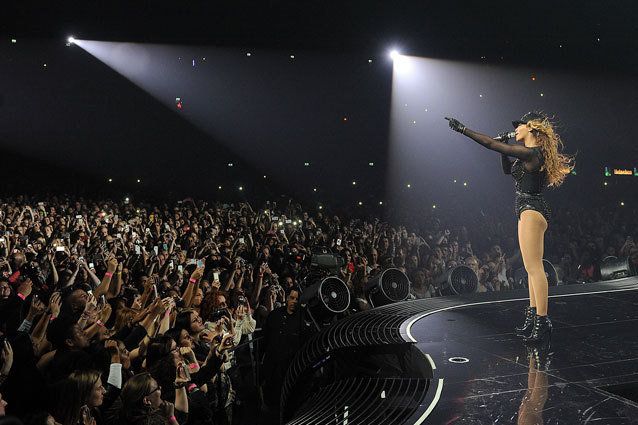 Beyoncé didn't become a Queen by divulging all her most precious secrets. She did, however, learn that to keep the peace with her people every monarch must extend the occasional olive branch — and that's exactly what Bey did after canceling her show in Antwerp for the pregnancy-rumor-fueling excuse that she was dehydrated and suffering from exhaustion. On her website, Beyoncé posted this handwritten letter that appears more like lyrics or stanzas of poetry than your average, PR rep-approved, fan-facing apology.
"I've never postponed a show in my life," she writes, further supporting the rampant rumors of baby number two – if she's never done it before, what Earth-shattering reason could there be to do it now but a tiny human growing in her womb? And the rest of the letter is sweet and genuine, promising fans that B will "make it up to them" and adding that she's "feeling much better now/ And I'm ready to give you a great show."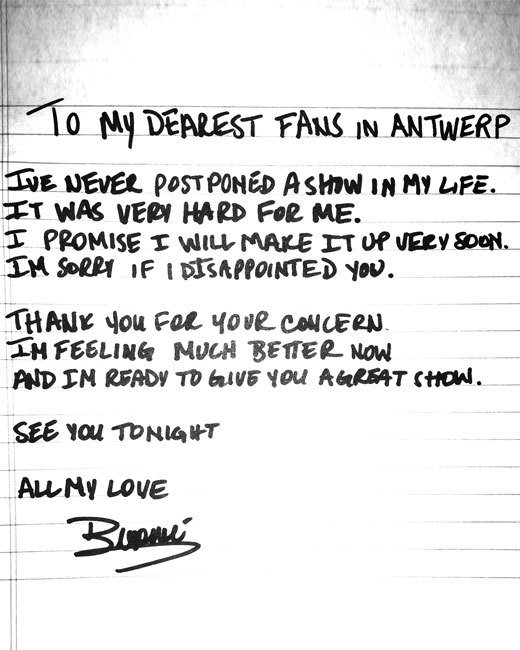 Whether or not Beyoncé is with child, she's showed that she truly understands the reason she gets to run the world: her hopelessly devoted fans. 
Follow Kelsea on Twitter @KelseaStahler
More:
Beyonce Cancels Her Concert, Is Probably Pregnant After All
Beyonce Wants Blue Ivy to Be a Big Sister
Beyonce Wore a High Belt, Is Obviously Pregnant Now 
---
From Our Partners:


What Happened to 33 Child Stars (Celebuzz)


40 Most Revealing See-Through Red Carpet Looks (Vh1)