Beyonce Heats Up Super Bowl Rehearsal — PICS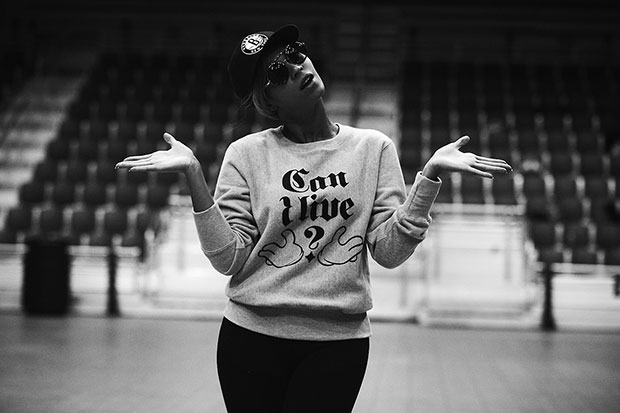 Eager to prevent a repeat of the inauguration lip-sync debacle, Beyoncé is practice, practice, practicing for her big Super Bowl halftime show. To prove it, and to whet our appetites for the big event, Bey posted a dozen new photos of her rehearsal — including one featuring the much talked-about "Can I Live?" sweatshirt (above) — to her tumblr. Since a picture is worth a thousand words, let's get right to it. Behold, Beyoncé preparing for her moment of redemption, ranked in ascending order of fierceness. 
11. Sure, the dancers are hot (and are throwing plenty of shade), but there's no Bey in this pic. So, not the fiercest.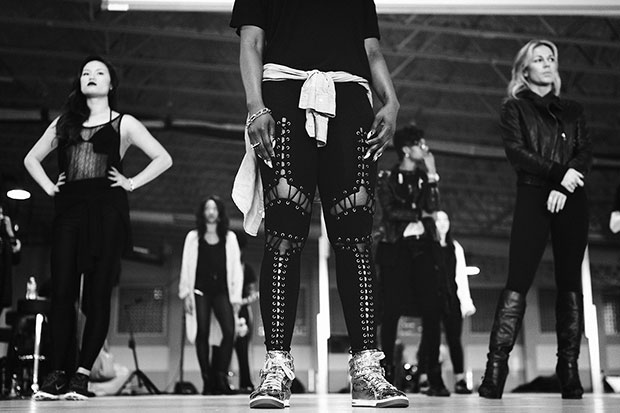 10. Beyoncé gets technical — or sends a few emails — while rocking a black knit beanie. Let's make some of that potential fierceness kinetic.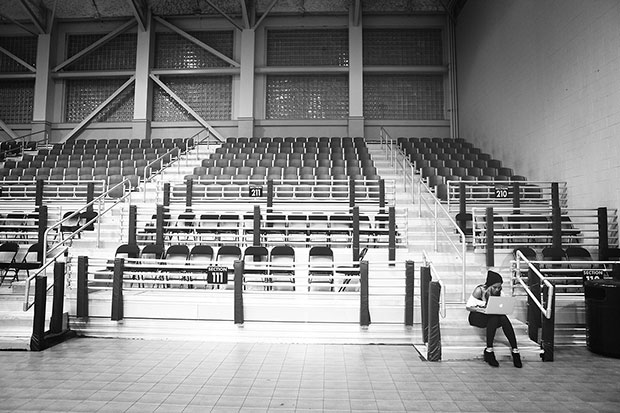 9. So many dancers! But where's Beyoncé? Probably offstage, gearing up for a fierce entrance. We call this, Anticipation of Ferocity.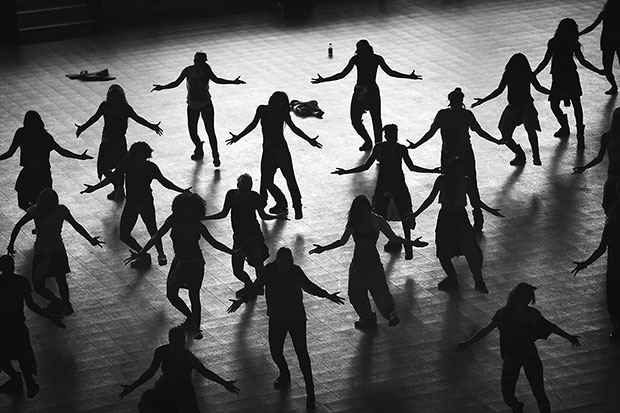 8. Keytars! Beyoncé is going to use keytars!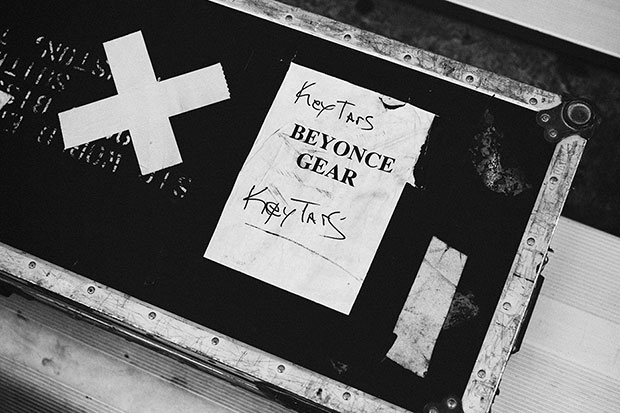 7. Five, six, seven, eight… Bey needs one more minute, she can't get over the keytars.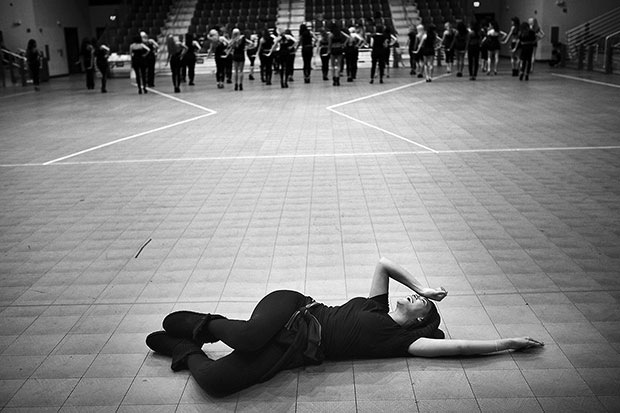 6. Bey whips her hair.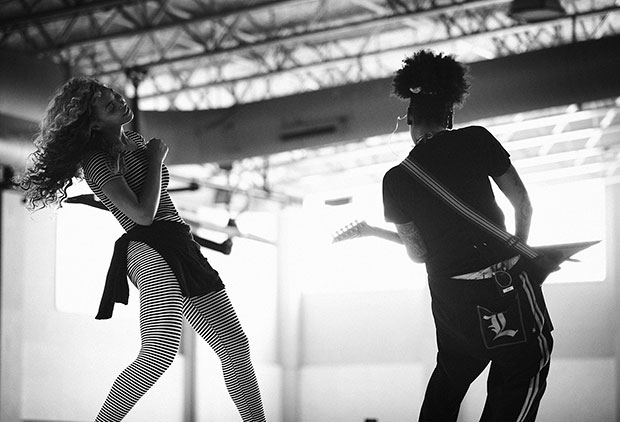 5. A rare moment of quiet for our diva. So peaceful, so still, so fierce.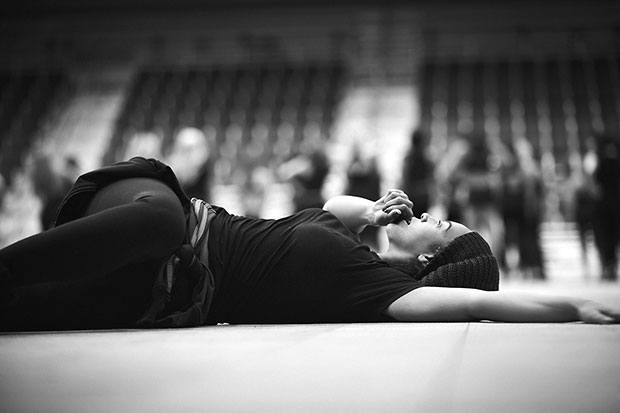 4. Front and center, where she belongs.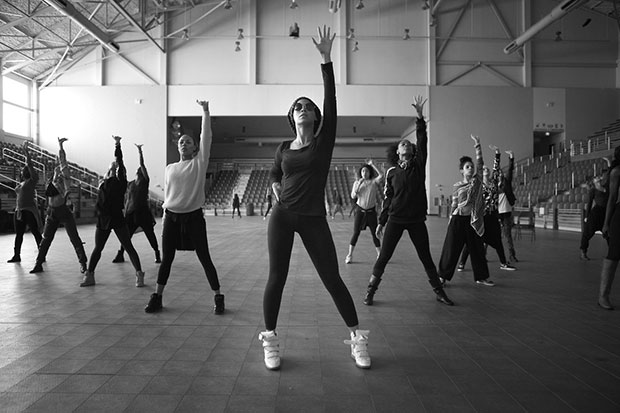 3. What's more fierce than a silhouette? Beyoncé in silhouette.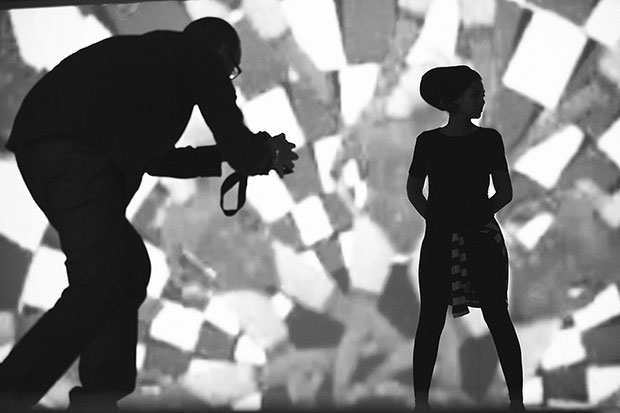 2. Tyra, take note, Beyoncé could teach you a thing or two about smizing.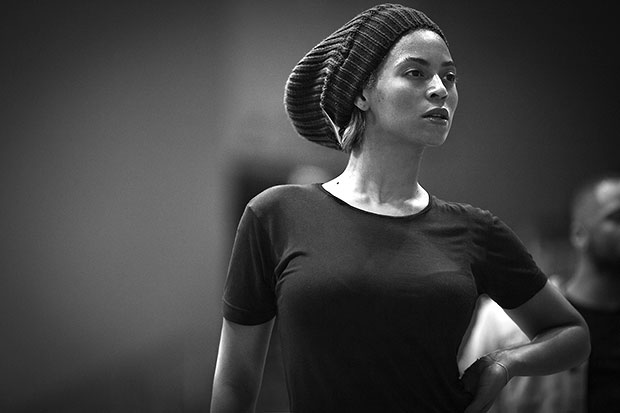 1. Work.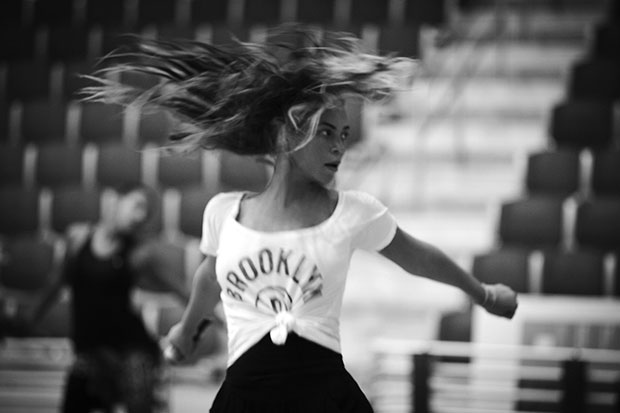 Follow Abbey Stone on Twitter @abbeystone
[Photo Credit: iam.beyonce.com (12)]
More:
Beyonce and Jay-Z: The Other First Couple?
Beyonce Lip-Synced the National Anthem? Why We're Refusing to Believe It
President Obama Says Beyonce and Jay-Z Are 'Down-To-Earth'

'Hunger Games: Catching Fire': Spoilery Pics From Google Maps