Beyonce is Back — Her First Performance Since Baby Blue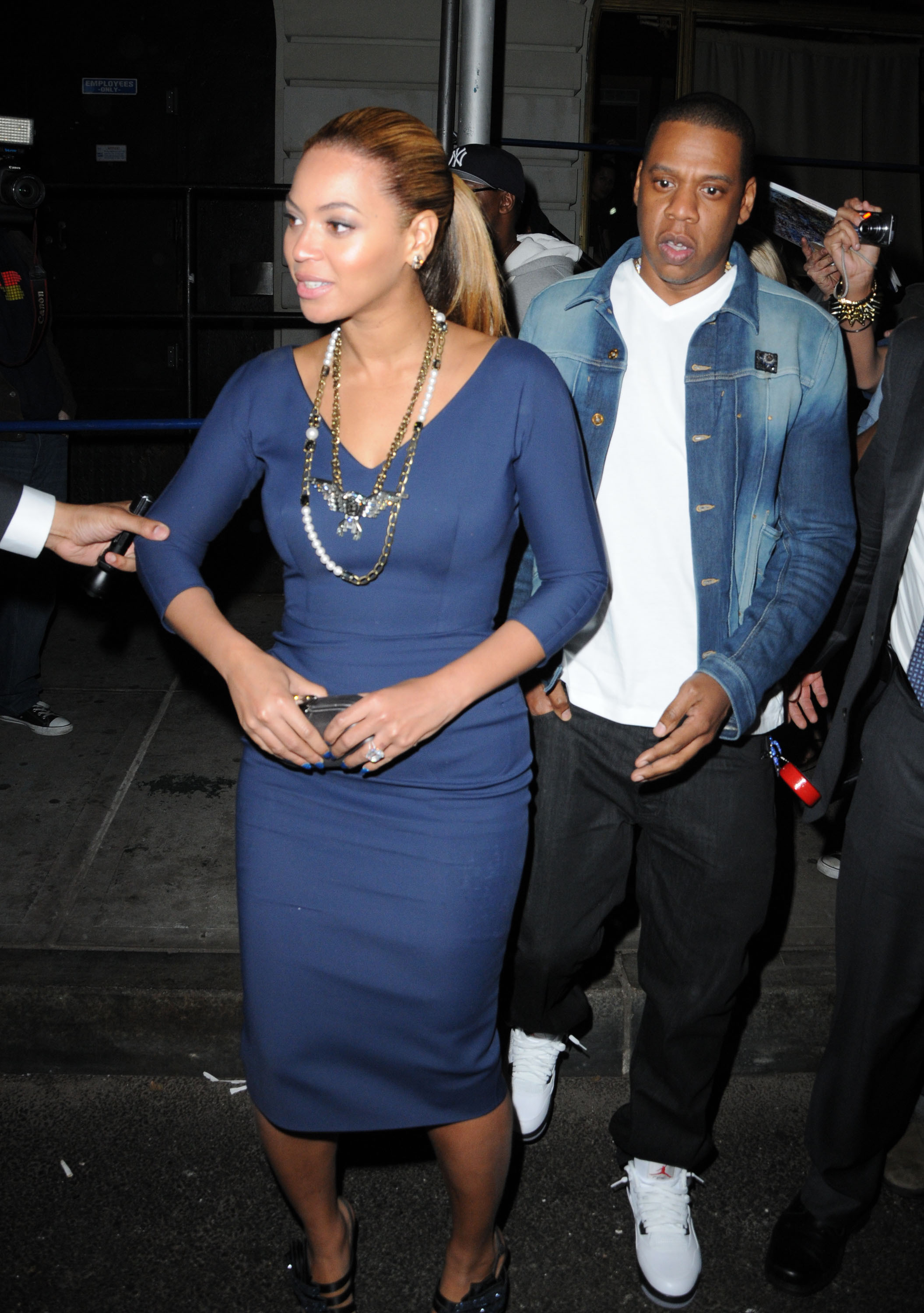 Beyoncé Knowles is just like us. Just four-and-a-half months after giving birth to her first child, daughter Blue Ivy, the new mom had to return to work. Though unlike most of us, work for the 30-year-old singer meant getting up on stage and performing in front of a room full of screaming fans.
On Friday night, Knowles wowed audiences at the grand opening of the Revel Resort & Casino in Atlantic City, NJ when she took the stage for her first performance in nearly a year. The theater was packed with 5,500 excited fans — not to mention hubby Jay-Z — who were lucky enough to see the first of her four sold-out shows.
During the two-hour concert the singer flaunted her new svelte body in five various costume changes, many of which showed off her taut tummy. Though it was easy to see how she got back into shape so quickly with her signature fast-paced choreography accompanying some of her hit songs, including "Crazy In Love," "Run the World (Girls)," and the show's closer, "Single Ladies (Put A Ring On It)." It was then when the proud momma played a video montage that featured a quick glimpse of her newborn daughter happily cradled in her arms.
Despite the audience's excitement over seeing the behind-the-scenes pic, the show swung to the more somber side when she paid tribute to both the late Whitney Houston and Donna Summer by sampling two of their more famous songs. Maybe this was the reason the superstar admitted she was "nervous" about returning to the stage in her two-part exclusive "Making Of" video she released days before the big show?
Photo Credit: WENN.com
More:
Kristen Stewart, Beyoncé, and More: Best and Worst Dressed of the Met Gala
Beyoncé Named 'Most Beautiful Woman': Was Adele Robbed?