Beyoncé Named 'Most Beautiful Woman': Was Adele Robbed?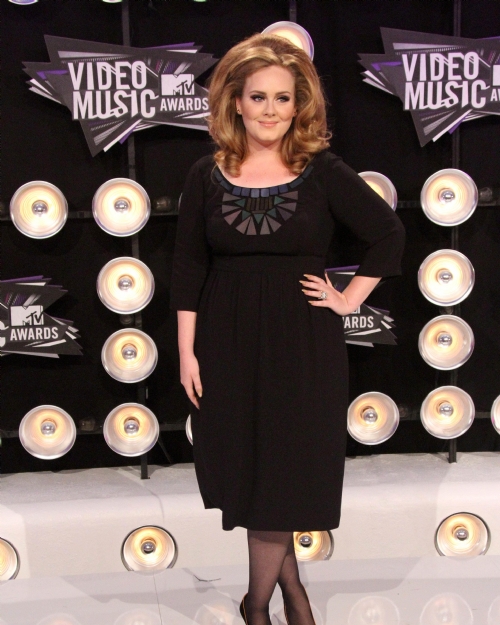 Let's first state the incredibly obvious: Beyoncé Knowles is an unfathomably beautiful woman. She is talented, graceful, and smart with drop-dead good looks to boot. We should, be all means, hate her and yet no one does. If that's not a testament to the power of Beyoncé, nothing is. She was one of the most gorgeous women in the whole world before she had that new mom glow about her and now looks better than ever gracing the cover of People magazine's Most Beautiful issue.
But does that mean the 30-year-old superstar deserved the accolade this year? Last November the Internet all but shut down when the handsome-enough, but not Ryan Gosling-enough actor Bradley Cooper was declared the Sexiest Man Alive in a year that all that belonged to the Drive star/real hero. If there was any other celebrity who had just as big a year as Gosling, it was the stunning, chart-topping, Grammy-sweeping phenomenon that is Adele. So would it have been more fitting, and daring for that matter, for People to have picked the beautiful 23-year-old? (Plus: In your face, Karl Lagerfeld.) Granted, even suggesting that Adele would be the daring choice is something of a disservice to Beyoncé. Like the younger, powerhouse superstar, Beyoncé in no way fits the mold of typical magazine cover girl standards.
Of course, Adele wasn't the only star "robbed" of the Most Beautiful title: Gosling could have just as easily taken the crown (the magazine has issued the bragging right to male celebrities in the past), not to mention his handsome brethren like Joe Manganiello, Michael Fassbender, Jon Hamm, or Channing Tatum. But, what do you think? Who would you have picked? Was Beyoncé the right choice or was this Adele's turn? Take our poll below and sound off in the comments section!
More:
People Magazine's Most Beautiful Woman – It's Beyoncé
Beyoncé and Jay-Z Release Photos of Blue Ivy