Beyonce Opens Up About Tragic Miscarriage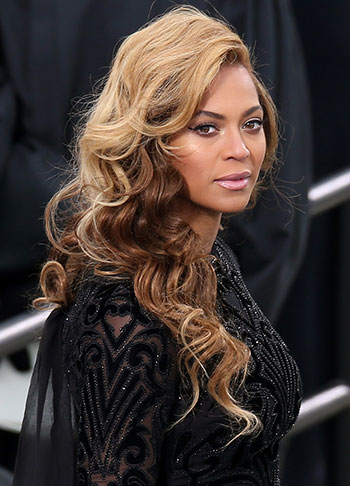 With just two days to go before her huge Super Bowl halftime show, Beyoncé is all anyone can talk. But as more details regarding her HBO documentary Life Is But a Dream has emerged, the Beyoncé news has taken a somber turn. According to outlets privy to an advance screening of the film, including People, Beyonce opened up about her miscarriage. "It was the saddest thing I've ever been through," Beyoncé says.
Jay-Z alluded to the tragedy in his 2012 song for daughter Blue Ivy, "Glory," with the lyrics: "False alarms and false starts / All made better by the sound of your heart. / All the pain of the last time / I praised so hard it was the last time." But this is the first time Beyoncé has commented on it. "About two years ago, I was pregnant for the first time. And I hear the heartbeat, which was the most beautiful music I ever heard in my life," she says.
Beyoncé continues, "Being pregnant was very much like falling in love. You are so open. You are so overjoyed. There's no words that can express having a baby growing inside of you, so of course you want to scream it out and tell everyone."
But then, tragically, complications to the pregnancy caused her to lose the baby. "I flew back to New York to get my check up – and no heartbeat. Literally the week before I went to the doctor, everything was fine, but there was no heartbeat," she says. Beyoncé then "went into the studio and wrote the saddest song I've ever written in my life … And it was actually the first song I wrote for my album. And it was the best form of therapy for me, because it was the saddest thing I've ever been through."
A year following her loss, Beyoncé and Jay-Z welcomed beautiful baby Blue Ivy Carter into their lives.
Follow Abbey Stone on Twitter @abbeystone
[Photo Credit: John Moore/Getty Images]
More:
Beyonce Confirms Lip-Syncing (Boo!) and Teases a Tour (Yay!) at NFL Press Conference
Beyonce Heats Up Super Bowl Rehearsal — PICS
Beyonce and Jay-Z: The Other First Couple?

Oops, Britney Spears Goes Braless Again — PHOTOS (Celebuzz)

30 Hottest Lingerie Scenes From the Past 30 Years — PHOTOS (Celebuzz)