Beyonce's Pepsi Ad: Did Britney Do It Better?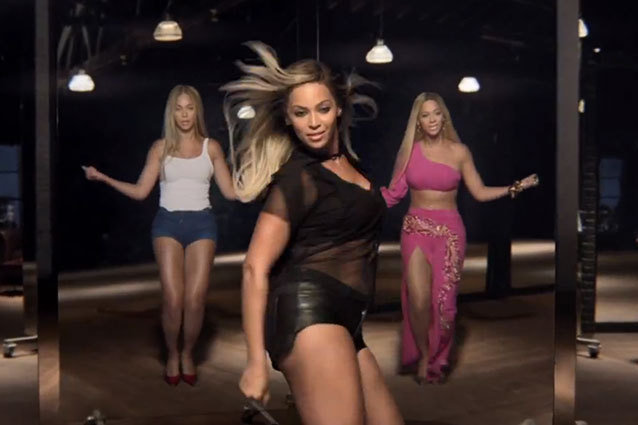 Perhaps I'm just jilted by the cruel sting of anticipation met with disappointment, but Beyoncé's new Pepsi ad featuring a new song called "Grown Woman" is kind of flat. After watching her (literally) shut down the Superdome down with her Super Bowl halftime show and the dramatic teaser her official website released on April 3, we thought it was a no-brainer that the hinted at April 4 release would be something big. But instead, we got this self-reflective, pretty ad that gives us the glossy Bey we saw in her self-directed documentary. And we want more. 
RELATED: Is Beyonce's Hype Train Slowing Down?
What, pray tell, does more look like? It looks like Britney Spears' impossibly infectious Pepsi dance explosion from 1999. Unlike Bey's turn at the soda pop helm, which is clever and nostalgiarific but without the bubbles an unforgettable soda ad requires, Britney's spot was so addicting that I can probably still locate the catchy tune in my old iTunes collection. (And I still know all the words… okay, I know the dance, too.)
Look, B. We all love you (but I love you more). And here's some tough love: First, don't tease us like you're about to release your first single when you're really just giving us an ad. That's just mean. Second, if you're going to tantalize us in the name of advertising, then deliver, girl. Yes, we get a snippet of a new song, which is lovely, but we were expecting the woman who just told us to Bow Down to give us a reason to do just that. And what we got was, well… nice. 
RELATED: Bey, What is Going On in This Pepsi Ad?
In the "immortal" words of Miss Pepsi queen herself, Britney: Beyoncé, gimme more. 
Of course, we could just agree to get along and enjoy the other Pepsi advertising marvel that was the gladiator parody featuring both Brit and Bey (and Enrique Iglesias and Pink, but who's worried about them?).
RELATED: What Beyonce's Documentary Was Missing
Follow Kelsea on Twitter @KelseaStahler
[Photo Credit: Pepsi/YouTube]
---
From Our Partners:


40 Most Revealing See-Through Red Carpet Looks (Vh1)


33 Child Stars: Where Are They Now? (Celebuzz)