Beyoncé Shares Squee-worthy Blue Ivy Baby Pictures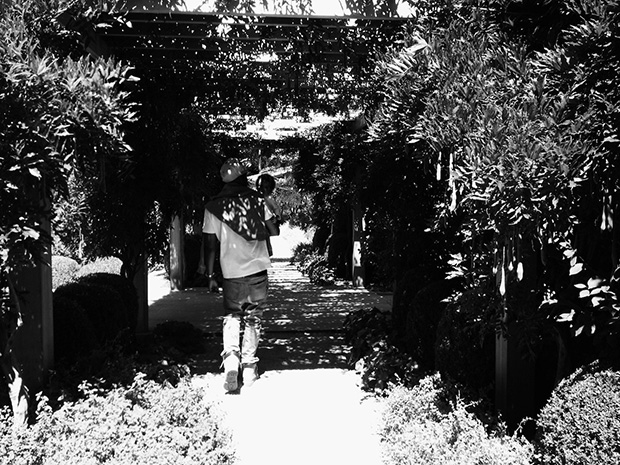 Usually, I hate other people's baby pictures. I think babies are strange and terrifying (they're so fragile!) and I do not need photos of their gurgling and news of their eating/napping/pooping habits clogging up my News Feed. No thank you.
But, as with every rule, there is an exception. Her name is Blue Ivy. I will put my life on hold to look at photographs of this new Hollywood princess (sorry Willow and Suri, your reigns are over). Now, pair the adorable perfection that is Blue Ivy with her gorgeous parents, and it's enough to give any baby skeptic visions of mobiles. So I'd like to take this opportunity to thank Beyoncé for sharing her daughter with the Internet. Thank you.
On Sunday, Beyoncé posted two new photographs of her child to her Tumblr page and my Lord are those some bee-yoo-tiful pictures. In one (shown above), Jay-Z takes a stroll down a shaded wooded pathway, holding his daughter close to his chest. In the other (below), Beyoncé gives her firstborn a tender kiss on the forehead. It's all a bit like a dream — which, if we're being honest, is how I picture things are 99.9% of the time in the Knowles/Carter household.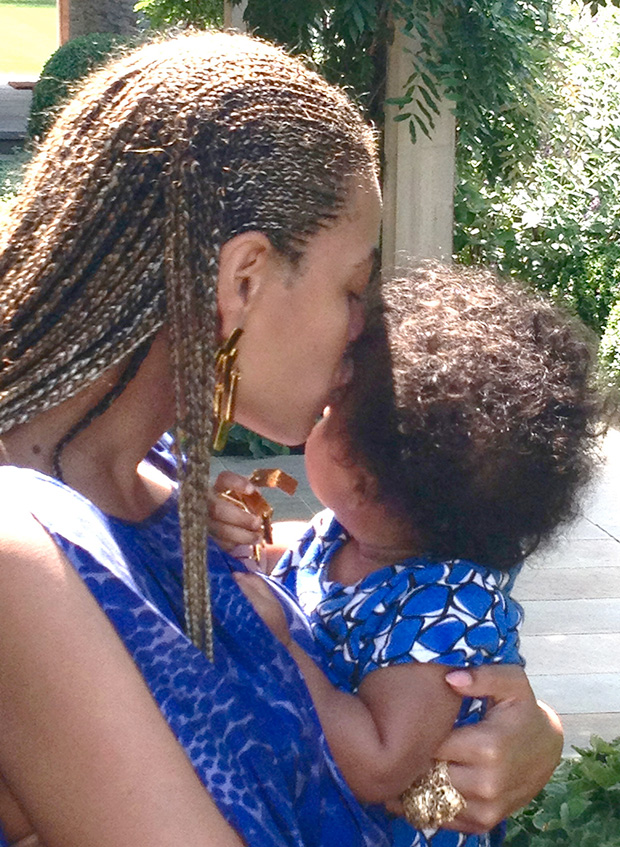 Follow Abbey Stone on Twitter @abbeystone
[Photo Credit: Beyoncé Official Tumblr]
More:
Beyoncé Joins Jay-Z on Stage During New York Concert — VIDEOS
Beyoncé To Heat Up Super Bowl Halftime Show – UPDATE
Beyoncé to Star In, Direct Her Own Documentary — REPORT

Jennifer Lawrence Bikinis in Hawaii: Her 15 Sexiest Pics

Remembering Larry Hagman, 'Dallas' Star Dead at 81