Beyoncé To Heat Up Super Bowl Halftime Show – UPDATE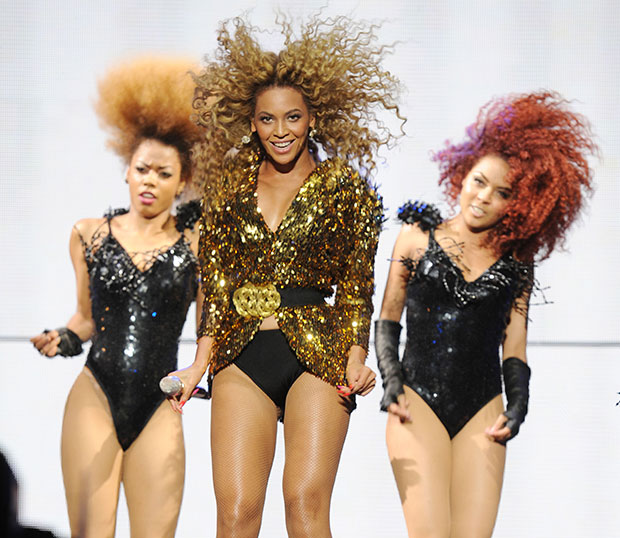 Holy guacamole (and pizza, chips, dip, pigs in a blanket, massive sandwiches, beer…),  Beyoncé has been confirmed as the performer for the 2013 Super Bowl halftime show. Sorry NFL players, now you have a little more than fancy new commercials to compete with for the audience's attention. 
An anonymous source told The Associated Press that Beyoncé is set to perform at this year's Super Bowl Pepsi-sponsored halftime show. The announcement was made official this afternoon when the star posted this photo on her blog. The 31-year-old, 16-Grammy-winning artist's last Super Bowl appearance was in 2004 when she gave the National Anthem a dash of class and a whole lot of soul.
After witnessing the amazingness that was a Beyoncé/Jay-Z collaboration at Jay-Z's concert in Brooklyn in early October, we can only hope that Jay-Z will return the favor and hop on stage with his wife come game day. Heck, let's get Blue Ivy up there, too! (A girl can dream, can't she?) 
Super Bowl XLVII will be at the Mercedes-Benz Superdome in New Orleans, making the game the first NFL championship in the city since Hurricane Katrina wreaked havoc on the Louisiana Superdome in 2005. The game is scheduled for Feb. 3, 2013 — meaning we have approximately four months to learn the "Countdown" dance before the big day. 
Follow Sydney on Twitter @SydneyBucksbaum
[Photo Credit: WENN]
More:
Jennifer Lopez's Right Nipple Craves the Spotlight
Amanda Bynes Pleads Not Guilty, Blows Off Court
Tom Morello Says America Will Suck 'on the Corporate Teat' Under Romney/Ryan
From Our Partners:

Kristen Stewart and Robert Pattinson Cuddle at Chateau Marmont: 15 of the 'Twilight' Couple's Most Romantic Date Nights — GALLERY
(Celebuzz)

Reese Witherspoon Debuts Post-Baby Figure Two Weeks After Giving Birth — PHOTOS
(Celebuzz)