Beyoncé to Snooki: The 5 Best and Worst Animal Print Pregnancies
In general, Hollywood celebs tend to look absolutely stunning regardless of what they wear. Let's face it, Jennifer Lopez could wear a paper bag and still look like runway material. But when it comes to rocking out baby bump attire, some stars excel way more than others. Camila Alves (who just became Mrs. Matthew McConaughey) just debuted her ever-growing belly at the Magic Mike London premiere on Tuesday evening, and she still manages to look fabulous. Sporting a leopard-print strapless dress and ruby red lipstick, this model always seems ready for a close-up.
Other stars, however, just aren't as lucky when it comes to wearing animal print garb while they are pregnant. Check out Snooki, Matt Damon's wife Luciana Barroso, Jessica Simpson, and Beyoncé's pregnant displays of leopard (and snakeskin). Some of these women look great, but the others should have questioned their outfits before they walked out the door.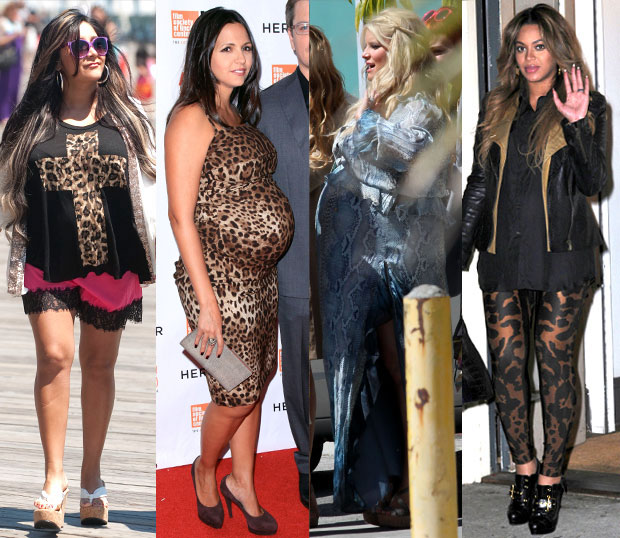 [Photo Credit: Splash News, Wenn.com (2), FameFlynet (2)]
Follow Kelly on Twitter @KellyBean0415
More:
Matthew McConaughey Expecting Third Child. Alright, Alright!
It's Official: Megan Fox is Pregnant (In a Bikini!)
Jessica Simpson Shows Off Her Baby Bump In A Snakeskin Dress