Let Beyonce Be Your Summer Role Model and More of This Week's Highlights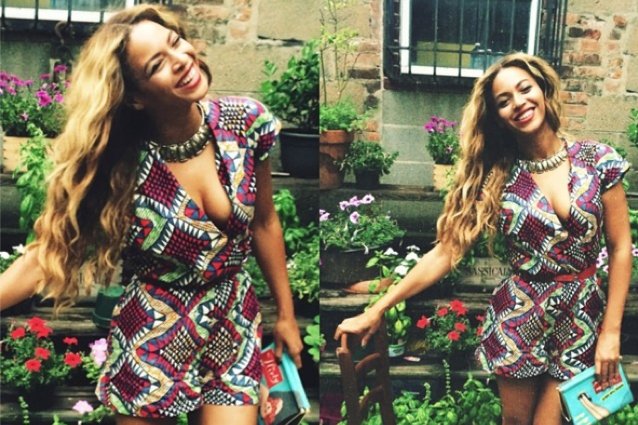 Instagram/beyonce
Here are this week's highlights from VH1, Celebuzz, Flavorwire, and Hollywood.com:
***Flawless (Vacation) 
Summer's in full swing, which means you're probably counting down the days until your vacation, even if you're currently stuck inside, at your desk. Luckily, Beyonce's here to brighten up your week and give you some vacation inspiration — nobody holidays better than Bey and Jay — with Celebuzz's gallery of Beyonce's best summer photos. 
Kanye West… Soccer Star? 
The World Cup may be over, but that doesn't mean it won't live on in our hearts, and on the Internet. But if you thought that you spotted some familiar faces while watching the final between Germany and Argentina, you weren't alone; VH1 has a gallery of the biggest stars in the World Cup and their celebrity doppelgangers. 
The Engine Really Is Eternal 
The thrilling, terrifying film Snowpiercer takes place in a post-apocalyptic world where all of humanity exists on on train, which makes a complete circle around the world every year. As it turns out, we in the real world might not even have to wait for a new ice age to take a few trips around the globe ourselves, thanks to a cruise ship called The World. Flavorwire has everything you need to know about the futuristic luxury liner. 
Jenny Lewis' A-List Backing Band 
We've seen them all glammed up on the red carpet, but if you've ever wondered what Kristen Stewart, Anne Hathaway, and Brie Larson would look like with a bit more of a masculine edge, Jenny Lewis' new music video should satisfy your curiosity. In fact, Hollywood.com argues that you might even like them more with a mustache.