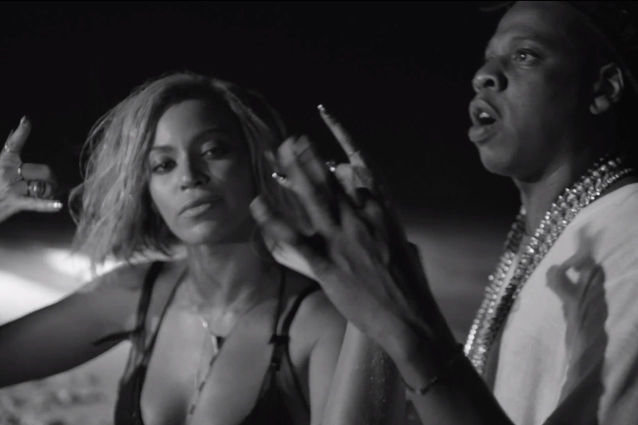 Beyonce/Columbia
Beyoncé and Jay Z may be drunk in love, but this doesn't stop fans from taking sides. 
Queen Bey and Hova have dominated their respective fields, and as their recent Grammy performance demonstrates, they have no problem publicly expressing their love for one another. As great as their collaborations are, however, they're both at their best when they perform alone. "Single Ladies (Put a Ring on it)," for example, is Beyoncé at her most iconic, and Jay Z's Reasonable Doubt remains one of the best albums in hip hop history. So it's only inevitable that we ask: who is better?
It's difficult to choose, but if I were to cast my vote, I'd say that Beyoncé is more talented but Jay Z is more influential. Nothing Jay Z has done can ever compare to his wife's latest album, but Beyoncé is following in the path of many divas, whereas Jay Z had to carve his own path as a global hip hop superstar. I'm fairly confident that pop and R&B music would still exist without Beyoncé, but I can't say the same about hip hop and Jay Z. Does this mean that Jay Z is better because he's had more of an impact, or that Beyoncé is better because her music is more consistently fantastic?
What do you think? Cast your vote below.