'Big Brother' Villain Willie Hantz Arrested Days After Being Thrown Off the Show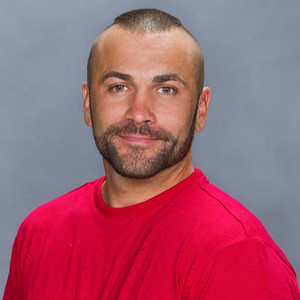 It's been a rough week for Willie Hantz. Less than a week after being kicked off of Big Brother for trying to headbutt a fellow contestant, he was arrested in his home state of Louisiana and spent the day in jail. Well, at least he got a bit of practice staying locked away from the outside world before hitting the slammer. Lafayette City Police Department were called to a parking lot near a several bars. Looks like Willie wanted to tie one on after being booted off the show. Maybe he was depressed! 
Anyway, they arrived and there was a big fight and then Willie tried to take off in his yellow Camaro (because, of course). They stopped him, he tried to bolt, and they subdued him and arrested him for OWI, which is "operating a vehicle while intoxicated" which is basically DUI but southern or something. The Lafayette police confirmed the arrest and said that Willie posted bail and is now free. Wow, this sounds like a pattern, get into a fight, get in trouble, and then get kicked out back onto the street. 
Oh, Willie, I have a feeling this isn't the end of your story, but I have a feeling we're all going to stop caring very soon.