Bill and Giuliana Rancic Welcome Their First Baby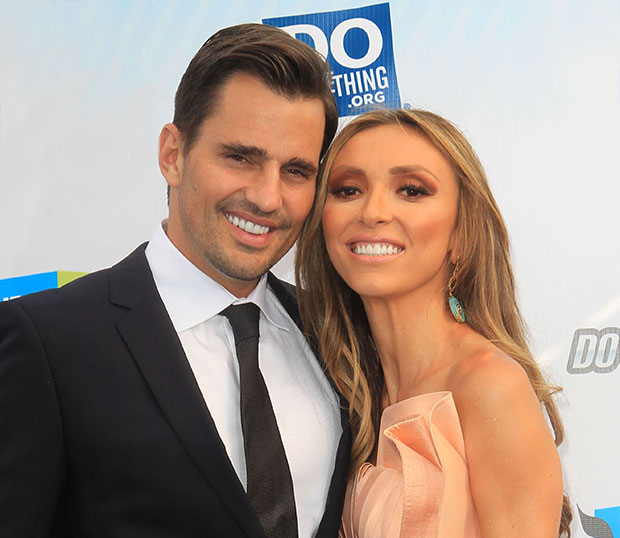 Much celebrating is called for in the Rancic household, as Bill and Giuliana bring their newborn son into the family. After struggling with breast cancer, infertility and a miscarriage, the couple was thrilled to welcome their first child, Edward Duke, on Wednesday in Denever, Colo. The baby boy was born via gestational surrogate.
In a statement given to E! News, Giuliana says, "Bill and I are blessed beyond words to welcome Edward into our lives. Thank you so much to everyone who supported us along the way. We are so in love with the little guy already!"
Bill announced the news early Thursday morning on Twitter:
The "Duke" has landed! Edward Duke Rancic was welcomed into the world last night at 7lbs 4oz. G & I feel blessed beyond words…We did it!
— Bill Rancic (@BillRancic) August 30, 2012
E! News reports that both parents were present in the delivery room during labor and broke into tears and laughter the moment their son arrived. Bill cut the cord, and Giuliana was the first to hold her bundle of joy. 
Denver holds a special place in the couple's heart. It was a doctor the couple was seeing for fertility treatments in Denver who first urged Giuliana to get a mammogram, E! News reports. Early detection of her cancer most likely saved Giuliana's life.
Bill and Giuliana have both been incredible open about their difficult journey to become parents. When they announced that they were expecting back in April, Bill said on the Today Show, "One of the things we've always tried to do is help others with our story … Whether it's with the infertility issues, whether it's with the breast cancer, we said we're gonna turn these negatives into positives. And if we can help others by sharing our story, then it's worth it."
Giuliana added to E!, "We are so thrilled that our prayers have been answered. We are absolutely ecstatic to be sharing this with everyone who has been following our journey." 
Follow Abbey Stone on Twitter @abbeystone
[Photo Credit: WENN.com]
More:
Giuliana & Bill Rancic Are Expecting Their First Baby
Giuliana Rancic: From Entertainment Reporter to Female Inspiration
Giuliana Rancic Is Contemplating Adoption & Surrogacy — VIDEO