Bill McKinney Dies at 80 Years Old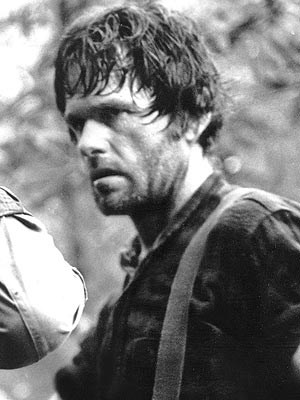 Hollywood lost another star this week with the death of Bill McKinney. According to his Facebook page, the actor died on Thursday from cancer of the esophagus at the age of 80 years old. The full death announcement read as follows:
"An avid smoker for 25 years of his younger life, he died of cancer of the esophagus," the Facebook announcement reads, going on to reveal that only recently the actor "continued to work on his biography with his writing partner. Hopefully 2012 will bring a publisher for the wild ride his life was. He is survived by son Clinton, along with several ex-wives."
McKinney was best known for his villainous role as a twisted mountain man in 1972's Deliverance. During the scene, McKinney's character ordered his victim to "squeal like a pig." Not exactly the most cheerful memory to have of him, but it was definitely a powerful moment in film history. McKinney's career varied between movies and television, but some of his most notable works include Thunderbolt and Lightfoot with Clint Eastwood and The Parallax View with Warren Beatty. He also appeared in Back to the Future Part III and The Green Mile.
On a side note, does anyone else find it strange that his death announcement is already on Facebook? When did that start happening? RIP McKinney!