Bill O'Reilly and Greta Van Susteren Sued for Defamation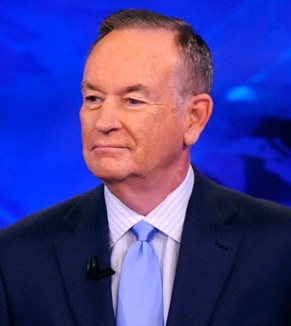 A couple of Fox News' most high-profile correspondents are facing legal troubles from a somewhat surprising source: the percussion section. Aviva Nash, CEO of the New York-based Drum Café, is suing commentators Bill O'Reilly, Greta Van Susteren, and Juliet Huddy for defamation and infliction of emotional distress, as revealed by The Hollywood Reporter. The lawsuit was filed at Bronx Superior Court, but a representative for Fox News reports that no parties have been served yet.
Nash's company, founded in Johannesburg in 1996, offers the process of Interactive Drumming as a team-building exercise to companies, conferences, fundraisers, and other community events. On July 19 and July 24, Fox programs On the Record with Greta Van Susteren and The O'Reilly Factor (respectively) reported on a recent investigation into the government agency the General Services Administration for its 2010 awards ceremony, which is reported to have cost $270,000 of government money. Nash alleges that in these reports, Van Susteren's and O'Reilly's reports implicated her business for involvement in the illicit activity of which the GSA is being accused.
The agency's ceremony involved a "drum band exercise" (as reported by Fox News), which is said to have cost approximately $21,000. Both programs broadcasted a clip featuring communities drumming — and Nash asserts that in the clip, her Drum Café was depicted (although neither program mentioned her or her organization explicitly). Nash's attorney Richard Ancowitz confirmed that the drums used in the GSA ceremony "belonged to the Drum Café." And, Nash has taken issue with comments made by each of the individuals in question:
"It is so unbelievably insane to take the taxpayer money to do something like that," Van Susteren said On the Record, calling the GSA's activity "stealing." Nash has taken this declaration as a personal attack, and thinks that Van Susteren's use of "stealing" implements her involvement in an illegal transaction.
Additionally, O'Reilly referred to the GSA's drumming ritual as a "con," likening the situation to the agency's prior act of spending $823,000 on a Las Vegas junket. Nash seems to feel that this comment also incriminates her.
Finally, O'Reilly correspondent Huddy described the GSA's ceremony: "The whole audience was given these, like, little things, they call them whackers. And they were supposed to play to the beat. They were… following this little hippy-dippy chick, yeah. Following the beat to the whackers. And all of a sudden. And half the audience was like really into it, and the other half was sorta sitting there going. Can you imagine?"
Nash was offended by Huddy's ternm "hippy-dippy chick" — and her attorney has described the behavior of the Fox News reporters as "negligent, reckless, malicious, and irresponsible."
The lawsuit is hardly the first controversy to face Fox News recently. 2011 saw founder Rupert Murdoch as the subject of a phone hacking scandal that eventually led to his resignation at the end of this past July.
[Photo Credit: Fox]
More:
Bill O'Reilly Idiotically Says 'Glee' Will Make Kids Experiment with Being Gay