Billboard Beats: Counting YouTube Views 'Shakes' Things Up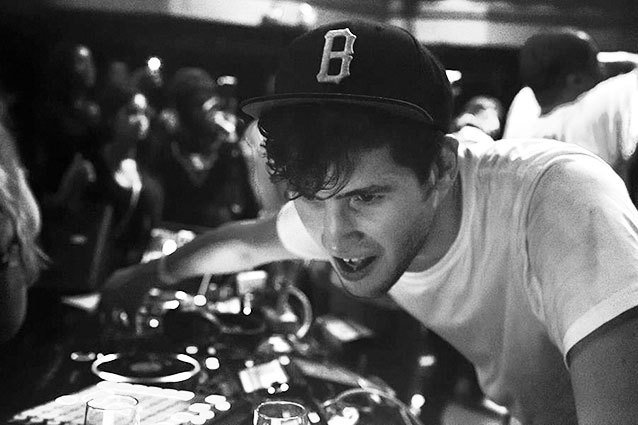 The times, they are a-changin', making this a big week for Billboard.com's Hot 100 Chart. The chart now factors YouTube plays into its formula for ranking the top singles, The New York Times reports. And this week, with the new formula in action, the wordless YouTube hit "Harlem Shake" by Baauer debuts at No. 1. 
Baauer released "Harlem Shake" on the Internet back in May 2012, but in the past few months it has spawned more than its fair share of copycat Internet dance videos.  The New York Times reports that last week alone, approximately 4,000 videos were posted each day.
Downloading and streaming of the song have gone off the charts. "The notion that a song has to sell in order to be a hit feels a little two or three years ago to me," Billboard Editorial Director, Bill Werde says of the publication's decision to add Internet sources to its hit barometer. "The music business today — much to its credit — has started to learn that there are lots of different ways a song can be a hit, and lots of different ways that the business can benefit from it being a hit."
RELATED: Billboard Beats: Macklemore Still On Top
See how this change in the formula has affected the rest of the songs in the Top 10 of the Hot 100 Chart.
The Top 10 Songs of Billboard.com's Hot 100 Chart:
1. "Harlem Shake" by Baauer
Peak Position: 1
Last Week's Position: 0
Weeks on Chart: 1
2. "Thrift Shop" by Macklemore and Ryan Lewis, Featuring Wanz
Peak Position: 1
Last Week's Position: 1
Weeks on Chart: 20
3. "Stay" by Rihanna, Featuring Mikky Ekko
Peak Position: 3
Last Week's Position: 57
Weeks on Chart: 2
4. "Scream & Shout" by will.i.am and Britney Spears
Peak Position: 3
Last Week's Position: 3
Weeks on Chart: 12
5. "I Knew You Were Trouble." by Taylor Swift
Peak Position: 2
Last Week's Position: 5
Weeks on Chart: 18
6. "Ho Hey" by The Lumineers
Peak Position: 3
Last Week's Position: 4
Weeks on Chart: 37
7. "Locked Out of Heaven" by Bruno Mars
Peak Position: 1
Last Week's Position: 2
Weeks on Chart: 20
8. "When I Was Your Man" by Bruno Mars
Peak Position: 8
Last Week's Position: 9
Weeks on Chart: 9
9. "Suit & Tie" by Justin Timberlake
Peak Position: 4
Last Week's Position: 8
Weeks on Chart: 6
10. "Started From The Bottom" by Drake
Peak Position: 10
Last Week's Position: 63
Weeks on Chart: 2
Follow Lindsey on Twitter @LDiMat
[Photo Credit: Facebook]
---
From Our Partners:


25 Forgotten Celebrity Crushes of the '90s (Vh1)


30 Stars Who Have Gone Topless (Celebuzz)