Blaque Singer and 'Bring It On' Star Natina Reed Dead at 32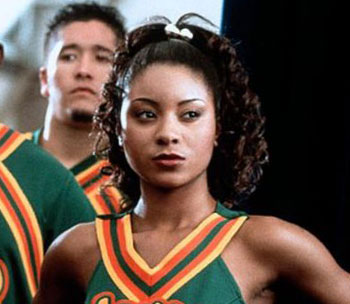 Natina Reed, a member of the '90s group Blaque and star of the 2000 cheerleading film Bring It On, died last night at the age of 32. According to a release from the Gwinnett Police Department sent to Hollywood.com, Reed was struck by a car at about 10:30 p.m., and was pronounced dead at 10:59 ET at Gwinnett Medical Center, near Atlanta, GA.
The release also said that while the investigation is ongoing, the driver has been determined to not be at fault. "Preliminary information indicates that Reed was in the roadway on Lawrenceville Highway near Hamilton Road when struck. The driver of the vehicle was determined to be not at fault and there are no charges pending. There are no additional witnesses beyond the driver and passenger. Their names are being withheld until the investigation is concluded."
Reed's former group-mates Brandi Williams and Shamari Fears-DeVoe issued a joint statement: 
"We are devastated by the loss of our group member, sister and friend Natina Reed. Because of the enormous support of Blaque fans and our love for each another, Blaque officially reunited this fall and we were in the process of working on a new album and a reality show. Natina continuously embodied the pioneering spirit of Blaque and her undeniable creativity touched the hearts of fans everywhere. Natina was a mother, sister, accomplished songwriter, artist and friend. We ask for your prayers at this time for Natina's family. She will forever be missed and her global influence eternally felt. We thank God for the experiences we shared."
Natina leaves behind a 10-year-old son, Tren, with rapper Kurupt. She would have been 33 on Sunday.
Follow Shaunna on Twitter @HWShaunna
[PHOTO CREDIT: Universal Pictures]
MORE:
Lisa 'Left Eye' Lopes and TLC to Reunite for Tour Via Hologram
From Our Partners:

Jon Hamm Goes Shirtless With Bikini-Clad Jessica Paré
(Celebuzz)

Kardashians Share Scary-Cute Childhood Halloween Pics
(Celebuzz)