Bob Barker Fights For Elephant Justice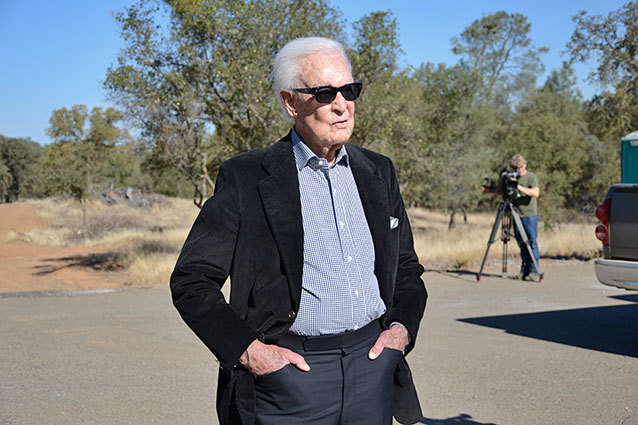 2013 Toronto Star
If anyone was wondering what the fantastic Bob Barker has been up to lately, the answer – weirdly enough – is saving zoo elephants.
The former The Price is Right host dipped into the stores of money from his lucrative hosting gig, and paid nearly a million dollars to have a trio of elephants transported from a zoo in Canada to an animal sanctuary in California run by the Performing Animal Welfare Society.
Barker was visibly moved by the relocation of the elephants. "I had a lump in my throat, I had tears in my eyes," said Bob, "I've discovered that the older I get, the easier I cry." Barker also said that he is dedicated to using his wealth for good, saying, "I had a job that I loved. I was very well paid for it, and now I'm spending my money. I intend to die broke."
The elephants, named Iringa, Thika, and Toka, will now enjoy larger pastures to roam around in, and presumably, use the increased space to play animal-sized versions of Plinko.