Bobbi Kristina Is Not Engaged, Says Rep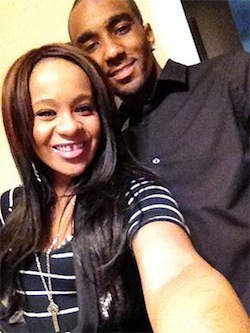 On March 16, the internet exploded with rumors of Bobbi Kristina's reported engagement to her adopted brother, Nick Gordon, 22, after she was spotted wearing an enormous rock on that particular finger.
But it was all a big misunderstanding. Kristina's rep has since spoken out about the incident to People magazine, stating that Whitney Houston's daughter is definitely not engaged.
So why is the 19-year-old really wearing such a big rock on such a suggestive finger? A source commented that it's just a little token she uses to remember her late mother. "She is just wearing her mom's ring."
While some will see this new development as a definite source of comfort, it still doesn't explain the other rumors that continue to circulate around the alleged couple, such as reported hand-holding and other public displays of affection. There might still be more to this relationship than meets the eye.
[People]