Home
Celebrities
You May Or May Not Be Rightfully Weirded Out By Bobbi Kristina's...
You May Or May Not Be Rightfully Weirded Out By Bobbi Kristina's Marriage To Nick Gordon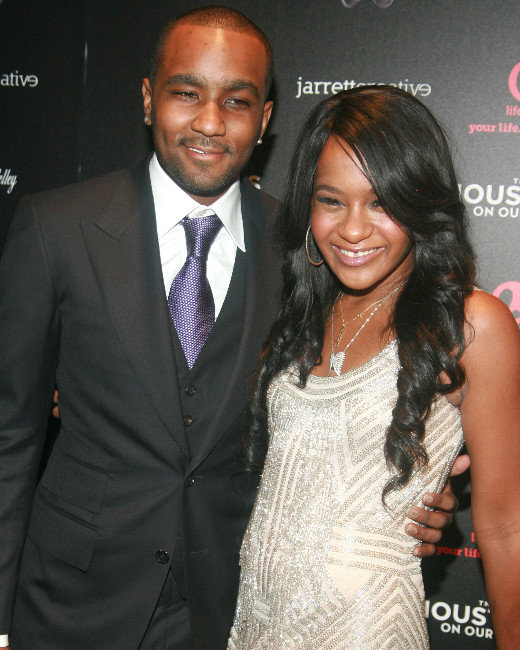 D. Salters/WENN.com
So by now we all know that Bobbi Kristina — daughter of the late Whitney Houston and Bobby Brown — recently married Nick Gordon. Aside from the fact that Bobbi is pretty young (she'll be 21 in March), there's also the weirdness of her relationship with Nick. For some time she referred to him as her "adopted brother," although Whitney had never legally adopted him. So people kept referring to him as her "pseudo-brother," and then they started dating. And then they got engaged. And things got weird.
After getting lots of questions from the general public (questions like, "Dude, how do you get engaged to your bother?") Bobbi Kristina made lots of attempts to explain the weirdness away. Nick was a family friend, so there was nothing wrong with their getting engaged. And now that they're married, there's technically nothing wrong with them being married, right? Right. So why are we all so weirded out?
@nickdgordon My lord how I love love this man..Nobody understands. Idet He even know. HowMUCHI truly love you baby. pic.twitter.com/vVZN3Io1v5

— Bobbi Kristina H.G. (@REALbkBrown) January 15, 2014
Well, it's kind of like that Woody Allen/Soon Yi situation. Soon Yi's not actually his daughter, nor is she actually his adopted daughter, but it's still weird (or, for others, totally despicable) that they're together. And although Bobbi Kris claimed that her grandmother Cissy Houston had given her blessing, we later found out that sources were saying the total opposite. And if Cissy was opposed to it, then so are we! Well, that may not apply to everything, but in this case we feel like Grandma probably knows best.
But in the grand scheme of celebrity relationships, this isn't even the weirdest pairing yet. Hopefully, Bobbi Kris and her new hubby will be happy together. Forever. Because, that's what marriage means, right?