Bobby Brown Arrested for Another DUI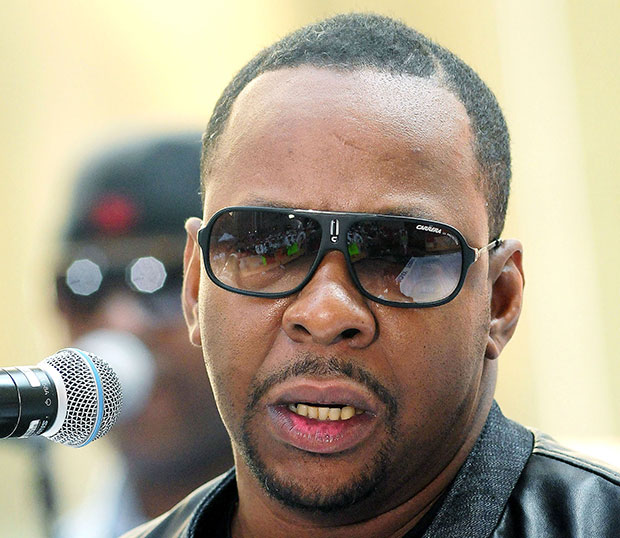 Just two months after reports that Bobby Brown would be undertaking a rehab program for his well-documented substance abuse issues, the singer/songwriter has again found himself in alcohol-related legal troubles. The Los Angeles Police Department confirms to Hollywood.com that at 1 AM on Wednesday morning, Brown was arrested in L.A. for driving under the influence. No updates were available regarding the status of the music artist's booking. 
This is Brown's second DUI this year, the first having taken place back in March. At this time, Brown accepted the charges and faced a fine, probation, and alcohol treatment, but no jail time. The incident occurred just over a month after the death of his ex-wife Whitney Houston, to whom Brown was married for 15 years (they divorced in 2007). Not long before his mid-August institution into rehab, Brown married his second wife Alicia Etheredge.
Brown's family has also been in the news recently due to the announcement that Bobbi Kristina Brown (Brown's daughter with Houston) has become engaged to her adopted brother Nick Gordon.
[Photo Credit: Wenn]
More:
Lindsay Lohan Gets Off Scot-Free for Alleged Hit-and-Run
Lance Armstrong's Tour de France Wins Officially Erased from Record Books
Flavor Flav Arrested on Felony Charge of Assault With a Deadly Weapon
From Our Partners:

Donald Trump Speaks Out on Ripping Kristen Stewart on Twitter, Warns Robert Pattinson: 'Back Off…She's Bad News!' — EXCLUSIVE
(Celebuzz)

Emily VanCamp, Lea Michele, January Jones: Celebrities Who Show Major Cleavage in GQ — GALLERY
(Celebuzz)