Bobby Brown Arrested for DUI: How Long is His Rap Sheet?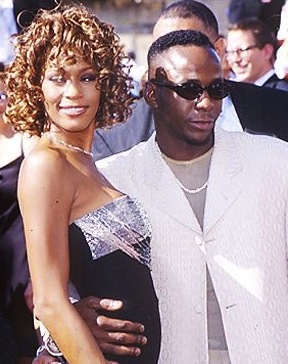 Bobby Brown was arrested today on suspicion of driving under the influence, making this his first run-in with the law — in the seven weeks since ex-wife Whitney Houston's death, that is.
Brown was pulled over in Los Angeles this afternoon for talking on his cell phone, then officers decided to administer a sobriety test. After blowing a 0.12, Brown was taken into custody and quickly bailed out of jail. If convicted, this will be Brown's second DUI.
At this point, the singer is pretty familiar with the inside of a jail cell. He has the dubious honor of possessing one of the longest, and most varied, celebrity rap sheets.
Brown's history of arrests dates back to his days with New Edition, when he was charged with engaging in lewd condict for miming sex acts with female audience members onstage. Several years later he was arrested on suspicion of misdemeanor sexual battery for allegedly slapping a teen girl's behind.
He also racked up numerous drug charges following his 1992 marriage to Houston. During his 1996 DUI arrest, he was charged with resisting arrest after cursing at officers and urinating in the back of a squad car. In 2003, he was booked for marijuana posession, speeding, and driving without a valid license.
A number of Brown's arrests stem from charges brought by the women in his life. In 2003 he was arrested for misdemeanor battery after allegedly hitting Houston during an argument, leaving her with a bruised lip and cut cheek. He was also taken into custody in both 2004 and 2007 for failure to pay child support to Kim Ward, the mother of two of his children.
Brown claims that in the past few years he won he battle with addiction, though he still drinks. However, it appears he's still living up to his well-earned "bad boy" reputation.