Bobby Brown Weds: Daughter Bobbi Kristina a No-Show
Just about four months after his ex-wife, Whitney Houston, passed away, Bobby Brown has tied the knot again. The 43-year-old R&B artist and his fiancée, Alicia Etheredge, tied the knot on Monday surrounded by family and friends in Honolulu, Hawaii, People reports. But while Brown's kids Landon, 23, LaPrincia, 22, Bobby Jr., 19, and son Cassius, 2 (with his now-wife), all attended the nuptials, there was one key family member missing from the festivities: Bobbi Kristina, Brown's 19-year-old daughter with Houston.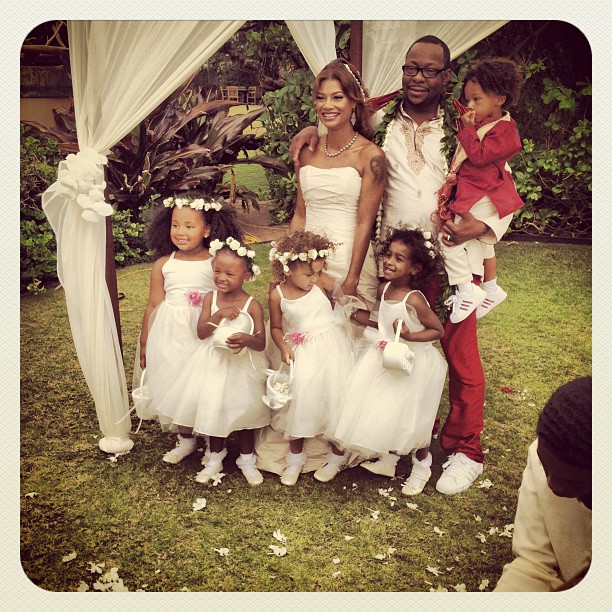 A source tells People that Brown, who divorced Houston in 2007, and Bobbi Kristina aren't on good terms right now, so that could be a determining factor as to why she did not attend. But while Bobbi Kristina was absent, the festivities still went on — and Bobby Jr., shared a picture of the bride and groom on Instagram following the wedding, showing the couple in wonderful spirits.
Brown and Etheredge, who also works as Brown's manager, have been engaged since 2010, when Brown proposed to Etheredge during a concert in Jacksonville, Fla. At the time, Brown said that his new fiancée helped him gain a new outlook on life. Hopefully, that new outlook will lead to a union far less tumultuous than Brown and Houston's. 
More:
Bobby Brown Charged With A DUI
How Long is Bobby Brown's Rap Sheet?