Bon Jovi's Richie Sambora Checks Into Rehab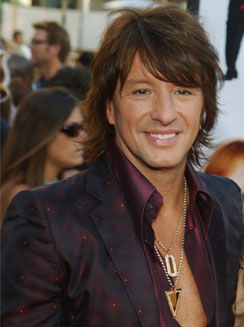 According to RadarOnline, Bon Jovi guitarist Richie Sambora has checked himself into rehab following his band's highly successful tour. The reasoning? Well, sources say it's exhaustion.
"Richie has had a busy year," a friend of Richie's told Radar. "I think this was a culmination of all the things that overloaded his life and finally he realized he needed to take care of himself."
This isn't his first stint in rehab. Sambora spent a month at Cirque Lodge in Utah back in 2007 following a traumatic month where he finished the break-up with his wife Heather Locklear, split with his then-girlfriend Denise Richards, and his father passed away from lung cancer. Reports say that the band is supportive of his decision, but nothing is known yet how it will affect their touring. Right now, Bon Jovi is scheduled to play tour dates this month in the U.S. before heading to Europe in June.
Regardless, we wish him the best.
Source: RadarOnline