Bonnaroo 2012: The Best of the Fest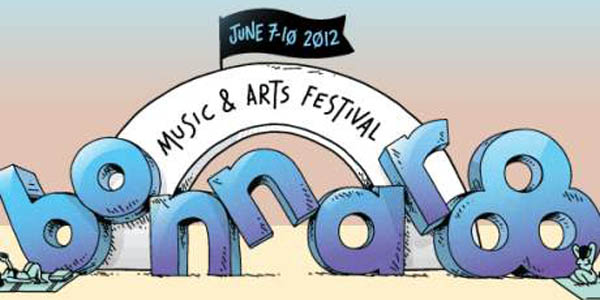 If you braved the pilgrimage to that jam-packed, jam-friendly 700-acre farm in Manchester, Tennessee or just watched the live broadcasts on YouTube from your air conditioned home (I opted for the latter this year, though I am a seasoned 'Roo vet) this year's Bonnaroo festival provided a little something for everybody. After all, where else are you going to find The Beach Boys, Radiohead, Childish Gambino, Red Hot Chili Peppers, Phish, Ludacris, Flogging Molly, Aziz Ansari, and Skrillex all on one bill? Besides, maybe, an awesome dream you just had, you can only live this reality at the 'Roo. 
Celebrating its 10th anniversary this year, the increasingly eclectic music and arts festival both seemed to keep the spirit of its original inception (peace, love, music, comedy, dancing, and scorching heat) while adapting to its most noticeable changes: what began as another "hippie" gathering has evolved into something so much more. Still, at it's core, Bonnaroo is, quite simply, about four days of enjoying the beauty and power of live, outdoor art, with a couple thousand other sweaty, like-minded folks. 
Here's some highlights from 2012's Bonnaroo. Sorry, no holograms or photo op-ready celebrity sightings to be found here, just a good old fashion music festival. 
While Thursday is the "filter in" day (the most devoted 'Roo goers are already there, while the masses sit in traffic to begin to file in for Friday's madness) that doesn't mean there isn't already some great things to be seen. Take, for instance, smaller, but still impressive first-day acts like Soja, Kendrick Lamar, Alabama Shakes, and hip hop star Yelawolf. Check out some of his party-starting set below:
Friday had some top-notch performances, including sets from
The Avett Brothers
,
Feist
,
Umphrey's McGee
, and co-headliners Radiohead, who know a thing or two about rocking out for hours. (They were one of
Coachella
's highlights this year, too.) With a setlist that included favorites like "Karma Police," "Paranoid Android," and "Idioteque," the band has solidified their place as one of the best live acts to see at a festival. Got two hours to kill? Relive the trippy magic of their Friday night set here: 
The Roots, Dispatch, and the aforementioned Childish Gambino and Chili Peppers were amongst some of Saturday's highlight's but it was the Questlove-lead Superjam set that created the most buzz. After finishing up his set with The Roots, drummer Questlove welcomed R&B superstar D'Angelo for a jam session that included covers of Jimi Hendrix's "Have You Ever Been (to Electric Ladyland)," The Beatles' 'She Came in Through the Bathroom Window" and Led Zeppelin's "What is and What Should Never Be." Check out this fan-made vid of their wild, rockin' Beatles cover here:
How does a music festival go out on a high note? (Heh, high.) With a four-hour session from the ultimate jammers Phish, as well as sets from the ubiquitous fun., Grammy winner Bon Iver, breakout sensations The Civil Wars, and of course, the legendary Beach Boys who performed such classics as "Wouldn't It Be Nice," "Kokomo," "Surfer Girl," "Barbara Ann," and "Surfin' Safari." Check out a snippet of their set below, man.
Did you attend Bonnaroo this year?
[Photo credit: Bonnaroo] 
More: 
Lollapalooza 2012 Lineup Unleashed: Red Hot Chili Peppers, Childish Gambino & More!