Boyfriend or Bodyguard? Scarlett Johansson's Half-Naked Mystery Man and More
How much would you pay to be able to lounge around with a bikini-clad Scarlett Johansson? What if you were the one getting paid? Even better, right? Well, as it turns out, if you were the actress's bodyguard you'd get to do just that. Photos of a shirtless mystery man relaxing on board a yacht with the sexy Avengers star quickly made their way through the internet circuit and had many people speculating whether or not this was a full-fledged romance. But this isn't a random suitor nor is it her advertising beau Nate Naylor. He's actually her long-time bodyguard! (And we can see why she likes to keep him around).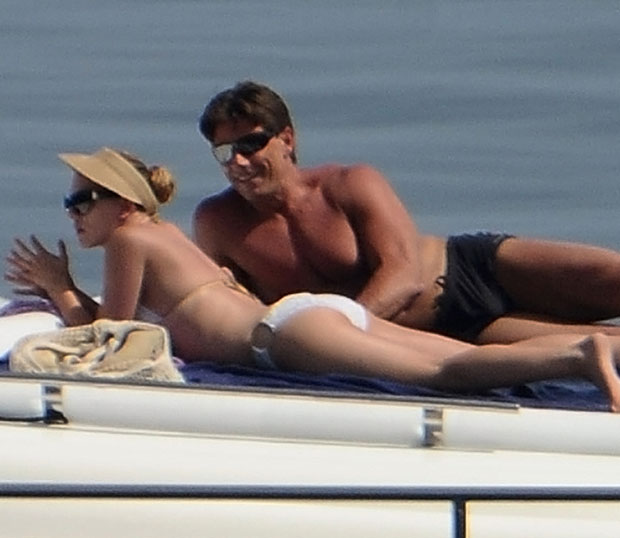 [Photo credit: INFphoto.com]
Granted, half-naked sunbathing isn't how one usually opts to spend time with their boss, but when that boss looks like Johansson can you really blame the guy? Not a bad way to spend a day on the job if you ask me. Where do we sign up? But ScarJo isn't the first celeb to get a little cozy with her fearless protector. And it's understandable — you already know they'd take a bullet for you.
Check out the photos below and see for yourself just how intimate bodyguard duty can be:
Keeping Up With the BodyguardsAfter her breakup with Reggie Bush, Kim Kardashian turned to her bodyguard, Shengo Deane, for some comfort and even gave the Australian hunk an on-camera smooch. Who knows what else was going on down under off-camera.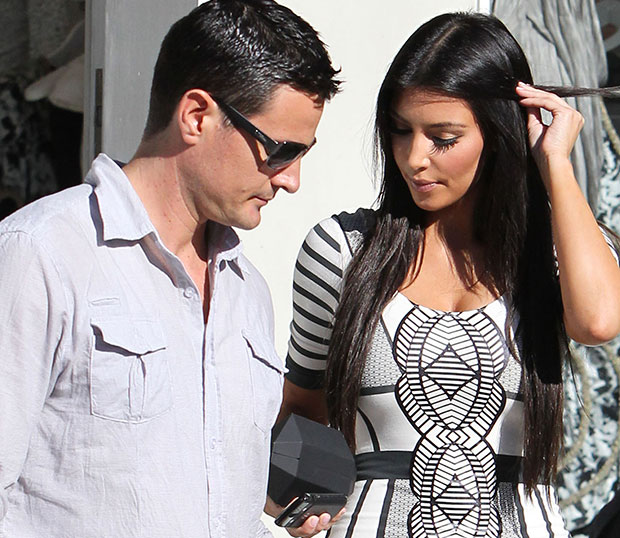 [Photo credit: Splash News]
Kate and Bodyguard Plus 8For a long time, Kate Gosselin didn't go anywhere without her bodyguard, Steve Neild. Vacations, outings with the kids, grabbing coffee in the morning — you name it, they did it together. It's no wonder we're curious about what might have happened behind closed doors.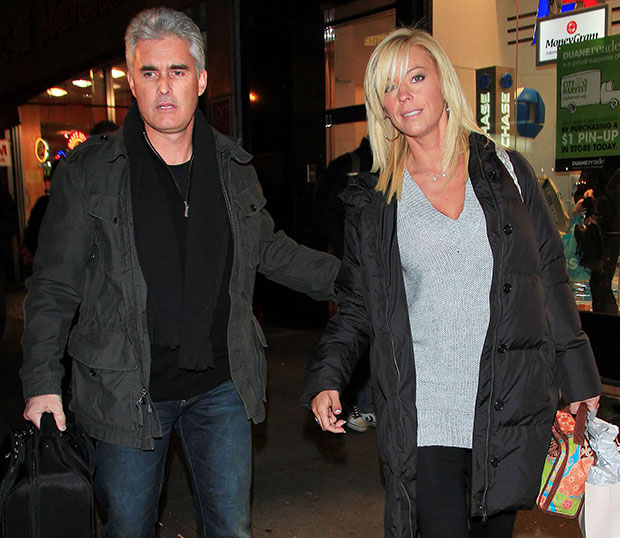 [Photo credit: Jackson Lee/Splash News]
Next: Find out who's doing some serious hand-holding.Hand-Holding GaloreAmy Winehouse and her bodyguard looked snug together as they took a little stroll on beautiful, sunny afternoon. I guess he'd been a very well-behaved employee.
[Photo credit: Islandpaps/Splash News]
Mr. and Mrs. BodyguardBack in 2007, Angelina Jolie was accused of being a little too close to her Scottish bodyguard Bill, whom she affectionately nicknamed Chisel. They look like quite the happy family. Has Brad seen this picture?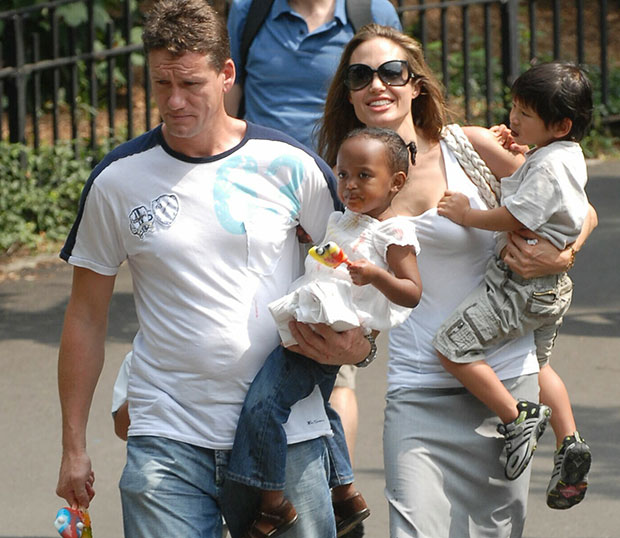 [Photo credit: Splash News]
I Will Always Love (My Bodyguard)Granted, Kevin Costner wasn't actually Whitney Houston's bodyguard in real life, but he did such a good job that I think it should still count. These two fell head over heels for each other, which I seriously doubt was part of his professional protocol. (They weren't talking about that kind of protection, Costner!)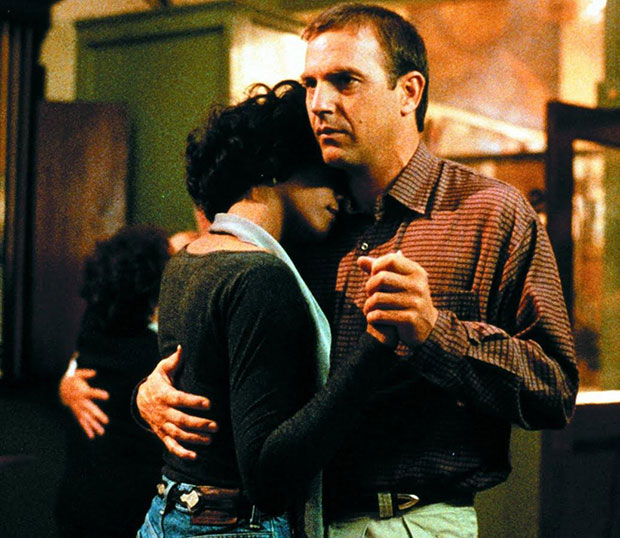 [Photo credit: Warner Bros.]
More:
Scarlett Johansson Auditioned For 'Jumanji?' — VIDEO
Scarlett Johansson to Do Naked 'Psycho' Shower Scene?