Brandon Routh Welcomes a Son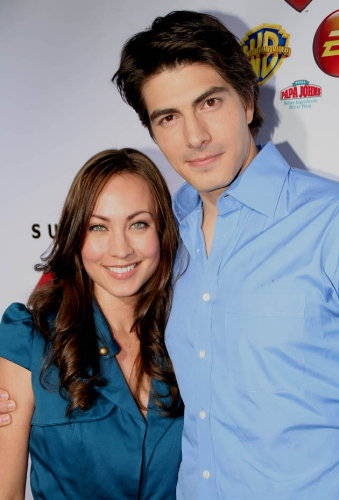 It's not a bird, and it's not a plane. It's a baby. A baby boy to be exact.
Superman star Brandon Routh, 32, and his wife of five years, actress Courtney Ford, 34, became proud first-time parents on Friday. "We are in awe … we can't take our eyes off him!" the two said. Leo James Routh weighed 8 lbs. and was 20 1/2 inches long, his rep confirmed in a statement to Hollywood.com.
The baby news comes a little more than a month away from the premiere of Routh's new CBS show, Partners. In the fall series — which debuts on Sept. 24 — Routh plays the boyfriend of Ugly Betty's Michael Urie's character. If life imitated art, he would have some 'splainin' to do, Lucy.
More:
Watch Brandon Routh In 'Dylan Dog: Dead Of Night' Trailer
Comic-Con 2012: 20 Burning Movie Questions for SDCC
'Superman' & 'True Blood' Stars Are Expecting A Very Supernatural Baby