That Song from the 'Breaking Bad' Finale — Badfinger's "Baby Blue"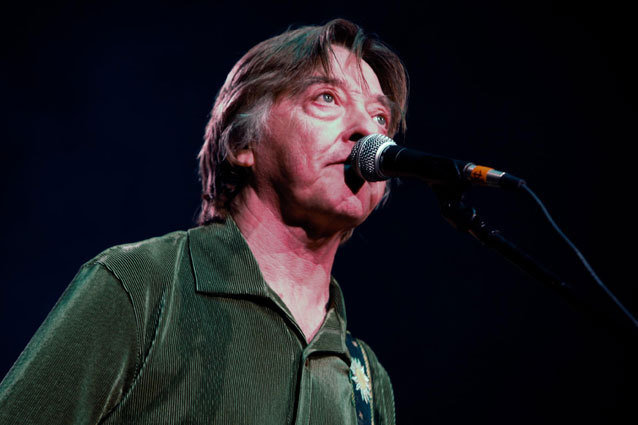 Marianne Armshaw / WENN
One of the ongoing character beats of Breaking Bad throughout its 5-season run was that even as he became the Scarface of Albuquerque, Walter White's heart belonged to vintage '70s soft rock. The show's music supervisor Thomas Golubic outdid himself with a conceptually perfect send off for the series last night, playing Badfinger's 1972 hit "Baby Blue" over the episode's haunting final images. Combining Walter's taste in music, the color of his high-quality meth and the song's dead-on opening line ("Guess I got what I deserved…"), it was the best possible way to say goodbye to the series.
Too bad almost no one from the band is around to enjoy the moment: Badfinger are possibly one of the most cursed bands in rock 'n' roll history. One of the first bands signed to the Beatles' Apple Records, they had a period of being the Fab Four's chosen proteges: Paul McCartney gave them their name (their first album, 1969's Maybe Tomorrow, had been released as The Iveys) from his working title for the song that became "With A Little Help From My Friends." He also wrote their first hit single, "Come and Get It." George Harrison had the band play on his solo album All Things Must Pass and at his 1971 charity concert for the people of Bangladesh at Madison Square Garden. Harrison, along with Todd Rundgren, produced Straight Up, the album that "Baby Blue" appeared on. Plus, the band's two main songwriters, Pete Ham and Tom Evans, wrote "Without You," the epic ballad that Harry Nilsson (and, later, Mariah Carey) took to the top of the charts. But tensions caused by Badfinger's larcenous management led both Ham and Evans to commit suicide, in 1975 and 1983 respectively. Tertiary singer-songwriter Joey Molland has led periodic reunions of the band ever since, even though he didn't write or sing most of the band's best material; original drummer Mike Gibbins died of a brain aneurysm in 2005.
Straight Up is the strongest of the original band's six albums, and handily includes both "Baby Blue" and Badfinger's biggest chart hit, "Day After Day." Go with No Dice (featuring the hit "No Matter What" and the original "Without You") next. Avoid anything that came out after 1975's Wish You Were Here, the last album before Ham's death, and shun anything recorded under the name "Joey Molland's Badfinger" as if the mp3 would give your laptop a rash.
More:
Dr. Jekyll and Mr Hyde: Bryan Cranston As Hal and Walt
Nick Offerman Discusses Manliness and Drops A Lotta S-Bombs
Fleetwood Mac Before Buckingham Nicks
---
From Our Partners:


40 Most Revealing See-Through Red Carpet Looks (Vh1)


15 Stars Share Secrets of their Sex Lives (Celebuzz)