Bret Easton Ellis Insults Kathryn Bigelow, Becomes the Donald Trump of the Literary World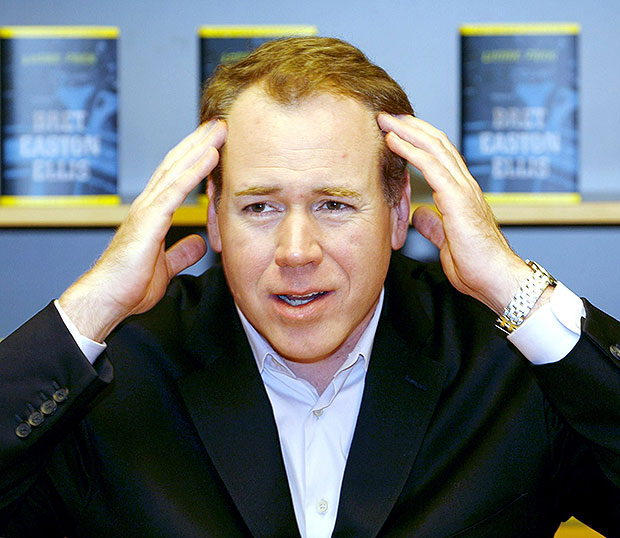 A wise man once said of a desperate fame-seeker whose sole purpose seems to be stirring the cultural pot without actually being a relevant part of culture, "[He] has driven well past the last exit to relevance and peered into something closer to irresponsible here, is tweeting tonight." That was Brian Williams responding to Donald Trump's inane, offensive meltdown on Twitter on election night regarding the reelection of President Barack Obama. But the news anchor, or anyone else for that matter, could have said the same exact thing about author/screenwriter Bret Easton Ellis last night when he insulted Academy Award-winning director Kathryn Bigelow. 
Just hours after Bigelow and her
universally critically praised
film
Zero Dark Thirty
walked away with the top accolades (the first of what is bound to be many this awards season) from the
National Board of Review
, Ellis
tweeted
, "Kathryn Bigelow would be considered a mildly interesting filmmaker if she was a man but since she's a very hot woman she's really overrated,"later adding that her films are "just OK junk." 
Yes, Bret Easton Ellis, that's exactly why. Maybe we should have you hunting for Osama bin Laden, as you are clearly great at getting to the bottom of mysteries. Her success, which was far from an overnight one, is not because she has made two of the most important post-9/11 films, including this year's Best Picture frontrunner Zero Dark Thirty, a thrilling and intelligent account of the manhunt for bin Laden. No, it's because she's an attractive woman and because women just get so many handouts and free passes in a male-dominated field like directing. 
Okay, I can feel myself getting upset about this remark, which is quite a silly thing to do, really. Not only is this a guy who actually
petitioned
to adapt
Fifty Shades of Grey
for the big screen and penned
Lindsay Lohan
's next flick, but one who has been Twitter trolling for sometime. It's far too easy to take the bait from someone who defends
Paris Hilton'
s homophobic remarks and makes homophobic remarks of his own (particularly those pertaining to
Matt Bomer
). 
There's really no use in getting worked up about such a nonsensical, outdated mindset or trying to argue with it — or even trying to find reason in it. There is none. The only thing one can do is continue living in the real world and, maybe just for a chuckle, imagine Ellis and Trump watching this year's liberal, female-rewarding Oscars together. 
[Photo credit: Sari Gustafsson/Rex USA]
More: 
Zero Dark Thirty Picks Up Best Picture, Actress for Chastain from National Board of Review