Britney Spears Auditions for 'Star Search' at Age 10 — VIDEO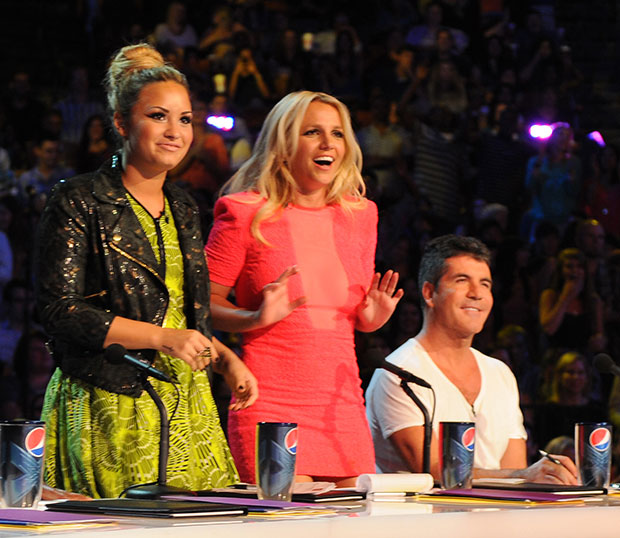 Long ago, before accepting a judging gig on The X Factor, before motherhood, before all the controversies, before Crossroads, before "Oops!… I Did It Again" and "…Baby One More Time," before even The Mickey Mouse Club, Britney Spears was just a young Louisiana girl with big dreams. It was a simpler time, really. A time when all any kid could ask for was to sing on stage — and that's exactly what Spears set her sights on, singing on the stage.
The video below reveals a 10-year-old Spears, belting The Judds' "Love Can Build a Bridge" on a 1992 episode of Star Search. It's always a bit surreal to see new glimpses of superstars well before they took off. It makes you want to tell that girl in the video, "Things are about to get pretty big for you… then really big… then kind of nuts… but then it'll even out again and you'll get a gig on Fox."
Upon seeing the young starlet-to-be in all her Star Search glory, we couldn't help but think back on some of her peers and their days gone by. Spears' former The Mickey Mouse Club colleagues Justin Timberlake and Ryan Gosling, both 12. Here are both young men in their Disney days, performing "Cry For You" by September.
Here's another treat for fans of Timberlake and Gosling (which covers just about every living human being):
In the vein of Mickey Mouse Clubbers turned pop stars turned musical competition show judges, the gang is joined by Christina Aguilera, age 13, performing "Love Can Move Mountains" by Céline Dion.
And although she's still a young star now, Selena Gomez has still grown quite a bit since this 2004 bit for Wizards of Waverly Place (she was 12), courtesy of the Disney Channel:
And finally, the pick of the litter: a 12-year-old Jack Black in 1982, foreshadowing his energetic music/acting career to follow.
[Photo Credit: Fox]
More:
'The Voice' Recap: Mackenzie Bourg and the Cockatoo of Secrets
'So You Think You Can Dance' Recap: There Is Something to be Said for Having Tact, Nigel
'Glee' First Look: Britney Spears (Songs) Describes The Hot New Photos
From Our Partners:

Bill and Giuliana Rancic Share First Photo of Baby Edward Duke — PHOTO
(Celebuzz)

(Celebuzz)