Get Ready for Britney's Zillionth Comeback, It's Going To Be Fierce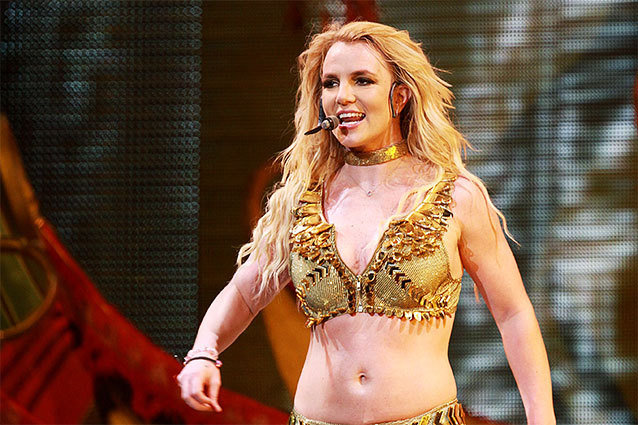 Splash News
Britney fans, unite — our leader is back. Britney Spears has been making quite the noise these past couple of days and it's starting to sound like she's ready to claw her way back to the top of musical and celebrity fame. Her new single, "Work Bitch," leaked online this weekend, a couple days ahead of its planned release date and, frankly, it's everything we wanted it to be and more.
And that's not all the Britney news — TMZ has reported that Spears is rumored to take Las Vegas by storm for a two-year stint at Planet Hollywood that is set to earn her $30 million. (Does anyone else think that this is actually kind of low and that she deserves way more?)
Spears has had approximately a gazillion comebacks since her peak of popgirl fame, but that's okay with us. Spears isn't just a singer who's come and gone and is now pathetically trying to get noticed again; she's a pop icon who deserves every shred of attention she receives.She's Britney, bitch. She might not have made as many waves as she would have liked with her 2011 album Femme Fatale, but this time Spears is ready for a full-on war to recapture the hearts of America. And you know what? I think she's ready to win this time.
Not only was her new single "accidentally" leaked (let's be real, everyone needs a little bit of scandal to get noticed) and her epic Vegas residency unofficially announced within days of each other, but she's taken to Instragram to reveal her smokin' bod for her new music video. With moves like these, she's letting us know that she's still here and that she's ready to pounce on the pop queen crown that is rightfully hers. Britney, we're ready for all you can throw our way. 
More:
Will We Ever Stop Obsessing About Britney Spears' Body?
Britney Spears 'Works It' in Her New Single Artwork
Britney Spears' Kids Make an Appearance in Her Music Video for 'Ooh La La'
Follow @hollywood_com  
Follow @CaseyRackham
---
From Our Partners:


A Complete History Of Twerking (1993-2013) (Vh1)


15 Stars Share Secrets of their Sex Lives (Celebuzz)