Britney Spears' Wig Controversy: Magazine 'Sorry' But Should They Be?
 When images circulated of Britney Spears' new Lucky magazine cover last week, Twitter exploded with comments like, "Truly heinous," "Terrible!" and "Brit is in a crooked hair hat."  
Now, just days after the controversy erupted, the magazine bowed to pressure and apologized in a tweet: "As always, we will share with our team and we're sorry to have let some of you down."
But was an apology really necessary?
There's a long-standing saying in the lady-mag business that "hair sells a cover." In fact, as a magazine vet, I can tell you: it's relatively common practice to heavily Photoshop celebrities' hair (or even digitally replace it altogether) although editors certainly don't shout it from the rooftops.
So, what's an editor to do when dealt a star like Britney Spears, who's been so hair challenged in the past? I say stack the deck in your favor, sister. 
Obviously, I think we can all agree it's terrible to airbrush celebrities' bodies so they look dramatically thinner or to take off every little line and wrinkle from their faces until they look like those Svedka robots. After all, much has been written about the psychological effects on girls and women being raised on a steady diet of Photoshopped celebrity perfection. 
But is it so wrong to slap some fake hair — allegedly! — on the X Factor judge? 
Let's just take a look back at some pics of her real hair for a quick counter-argument: 
Battling Major Weave Woes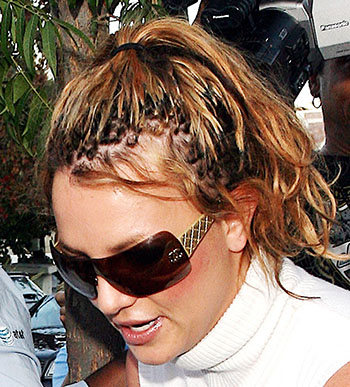 The Head-Shaving Incident Heard 'Round the World (it even spawned its own cookie!)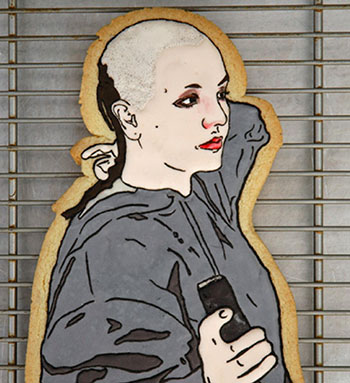 Best in Show, Shih Tzu Edition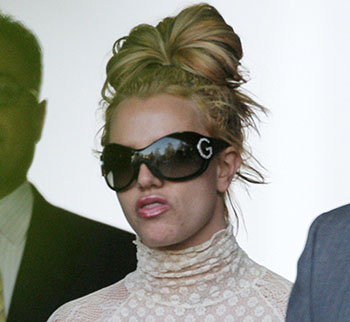 See, magazine readers: what would you do?
[Photo credit: Lucky magazine, Wenn]
Follow Michelle on Twitter @HWMichelleLee
More:
Britney Spears Auditions for 'Star Search' at Age 10 — VIDEO
"X Factor' To Hit Us (Baby) One More Time With a Third Season
Kate Middleton's Bikini Controversy: PhotoShopped to Look Thinner?

(Celebuzz)

(Celebuzz)