Springsteen To Release New Album…Sorta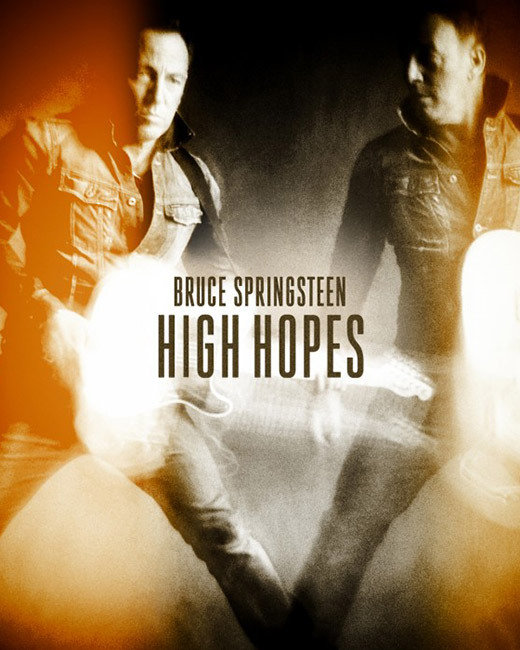 Sony Music Entertainment
Bruce Springsteen announced this morning through his website and Facebook page that he'll be releasing a new album, High Hopes, on January 14. Well, it's sort of a new album, but it consists of new studio versions of songs fans of Springsteen's epic live shows will already be familiar with.
Eight of the album's 11 tracks feature ex-Rage Against the Machine guitarist Tom Morello, who stood in for Bruce's usual onstage foil Steve Van Zandt on a recent Australian tour. During that jaunt, the revised band dug into a couple of Bruce's favorite punk-era tracks: "Just Like Fire Would" by Australia's legendary Saints and "Dream Baby Dream" by pioneering Lower Manhattan electro duo Suicide. The title track comes from an even more obscure source, an early '90s roots-rock record by L.A. trio the Havalinas, whose singer-songwriter Tim Scott had fronted early '80s rockabilly revivalists Levi and the Rockats and in 1984 released one of the absolute worst synth-pop records of the decade, Swear.
The rest of the album consists of Springsteen originals, including a new duet version of the Woody Guthrie-esque "The Ghost of Tom Joad" and the first studio recording of "American Skin (41 Shots)," a protest song about the unprovoked 1999 police shooting of unarmed 24-year-old Guinean immigrant Amadou Diallo that was a staple of Springsteen's live show in 1999 and 2000. High Hopes will be released on January 14, 2014. In the meantime, here's the title track.