Bryan Cranston Is Headed to Broadway as Lyndon B. Johnson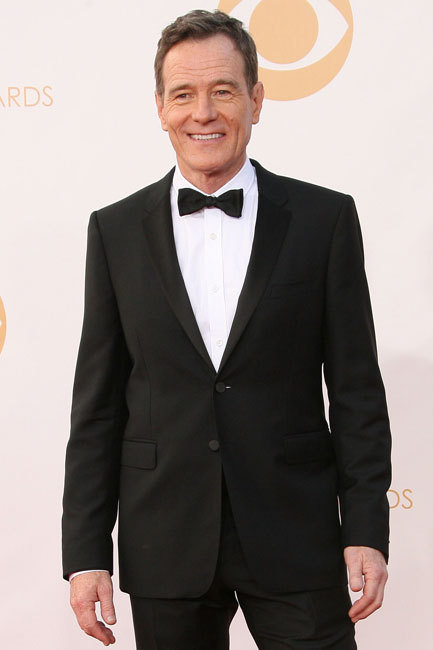 Adriana M. Barraza/WENN
So long, AMC and hello, Broadway. Bryan Cranston of Breaking Bad fame is taking his role as our 36th president in All the Way from Cambridge, Mass. to New York City, according to The New York Times. (We know you were all hoping it would be a musical.)
Receiving positive reviews for his performance as Lyndon B. Johnson, Cranston is expected to drive up ticket sales for the play written by Pulitzer Prize winner Robert Schenkkan (The Kentucky Cycle) when it hits Broadway late this year or early 2014. Assuming Cranston is vying for a Tony nomination for next year, he will be facing off against actors like Zachary Quinto in The Glass Menagerie, Denzel Washington in A Raisin in the Sun, Daniel Craig in Betrayal, Ian Mckellen and Patrick Stewart in No Man's Land and Waiting for Godot, and Ethan Hawke in Macbeth.
The three-hour historical drama chronicles LBJ's first year as president following the assassination of John F. Kennedy in 1963 and his election win the following year. All the Way is currently nearing the completion of its sold-out run at the American Repertory Theatre in Cambridge.
So far, Cranston is the only actor confirmed to appear in the Broadway play.

More:
Dr. Jekyll and Mr. Hyde: Bryan Cranston as Hal and Walt
Get Out Your Tissues Because This 'Breaking Bad' Tribute Video Will Make You Sob
Bryan Cranston to Star in 'Trumbo,' But Will He Be Able to Escape the Walter White Character?
Follow @CaseyRackham  
Follow @hollywood_com
---
From Our Partners:

A Complete History Of Twerking (1993-2013) (Vh1)


15 Stars Share Secrets of their Sex Lives (Celebuzz)