Engaged Couple Tom Sturridge and Sienna Miller Ooze Cuteness in Burberry Campaign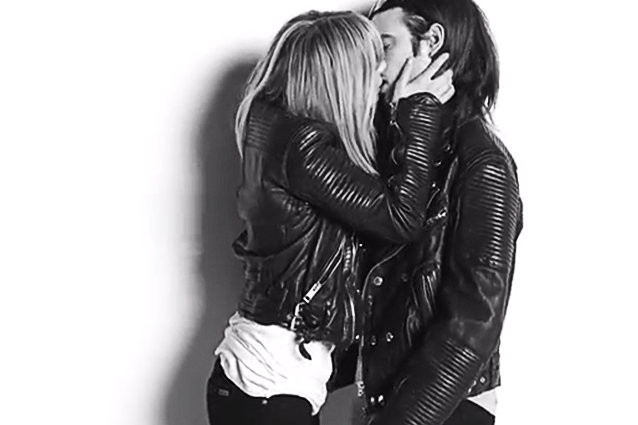 British stars Sienna Miller and Tom Sturridge slide into slick trench coats for Burberry's Autumn/Winter 2013 campaign. From sweet hand holding to passionate — and super steamy — kissing, the engaged couple is too cute for words. The ad, titled "Trench Kiss," is the first time a set of real-life lovers have been on display in a Burberry campaign. And we couldn't be more grateful to watch this stunning couple in action!
Throughout the ad, Sturridge and Miller brew some real magical chemistry as they gaze into each other's eyes. After a sexy embrace, Sienna goes on her tippy toes in her cheetah shoes (that perfectly match her lover's pair) to plant a sexy smooch on her beau. Ow ow! This is one intense act of PDA that I don't mind one bit! 
As "Hold Me" by Tom Odell plays innocently in the background, The Pirate Radio star and his fiancée look swagged out in leather jackets and dark shades — but their obvious affection towards one another makes the ad more fluffy than hardcore. So we kindly thank Burberry for this ad that oozes sheer adorableness.