BuzzWatch Video: The Science and Statistics of Romantic Love
Ah, love. What a wonderfully mysterious, inexplicable, completely illogical phenomenon that overtakes our hearts and minds without any explanation as to how, why, or when it might hit.
Actually, that's not at all the case — love is just as calculated and chemical as any other biological function. The latest video from BuzzFeed shells out a few scientific and statistical facts about that feeling of romance that sweeps us up every so often (agaisnt our best judgment, usually), proving that there actually is a method to the madness.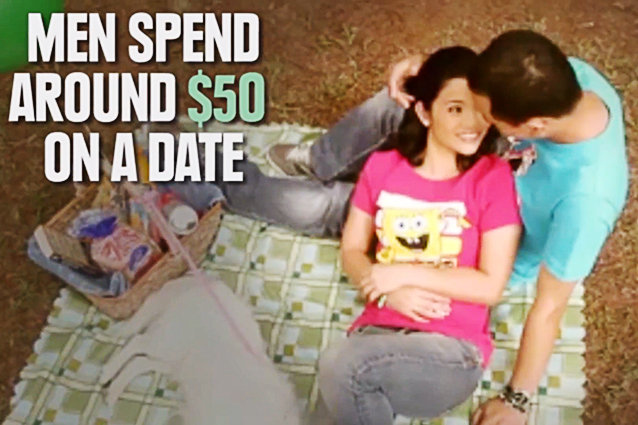 But that doesn't mean it's not, in fact, madness. The amount of time and money expended on dates, the avenues we take to find our mates, and the delusional ecstasy that overtakes the human brain might all take you by surprise. But in the end, it's for the greatest thing a person can hope to achieve — that feeling that you truly belong with another person. Calculated and chemical, maybe, but still pretty sweet.
Follow Michael Arbeiter on Twitter @MichaelArbeiter | Follow hollywood.com on Twitter @hollywood_com
More:
BuzzWatch: Relationship Advice from Animals
BuzzWatch: Reddit Teaches Us About Love
BuzzWatch: Weddings Are Insane
---
From Our Partners


Battle of the Bikini Bodies (Celebuzz)


Complete Guide to Strippers in Movies and TV (Vh1)