BuzzWatch Video: 9 Tech Hacks to Improve Your Life
In a high tech world where everyone spends their dough on the coolest gear, we often forget to save up for the little things. If you're "that guy" who can't dish out the cash for a cord protector because, oh yeah, you need to eat, then this video of low tech, inexpensive hacks for high tech, expensive things, is for you. Got a hair clip? Go ahead, use it as an iPhone stand. Already drained your Best Buy gift card on Beats by Dr. Dre? Don't throw that plastic away, use it to hold your earbuds! And if you're in need of some sick speakers for your house party… well, you've already got the solo cups, might as well put 'em to use.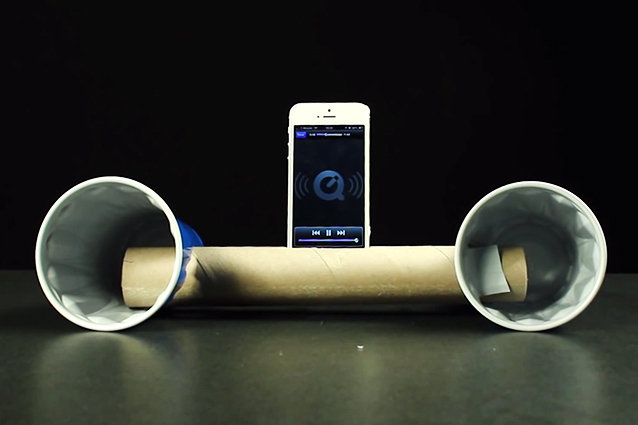 The latest video from BuzzFeed showcases an array of tech tricks t0 make your life easier.  Check it out and enjoy the ease of transforming your old junk whether you're a frequent DIY-er or just prefer to admire it on Pinterest. 
Follow Lauren On Twitter @Lopay92 | Follow Hollywood.Com On Twitter @Hollywood_com
More: 
BuzzWatch: In the Days Before the Internet…
BuzzWatch: Things You May Not Know About the World
BuzzWatch: 17 Random Facts
---
From Our Partners:


40 Most Revealing See-Through Red Carpet Looks (Vh1)


15 Stars Share Secrets of their Sex Lives (Celebuzz)