Who Else Will Cara Delevingne Make Out With In 2014?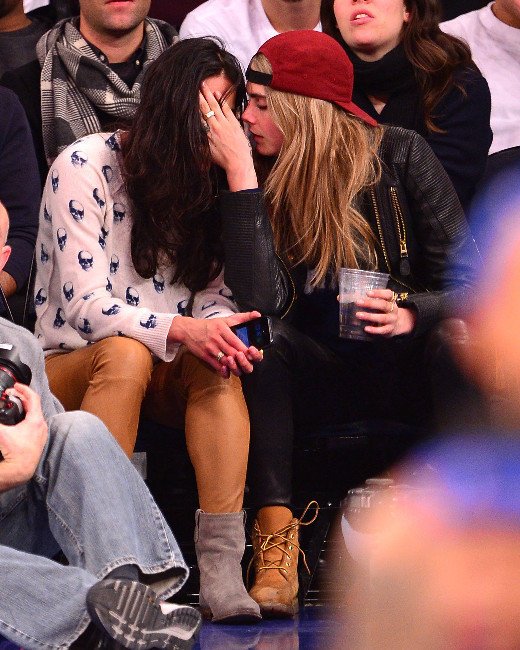 James Devaney/Getty
Oh, Cara Delevingne. What is it about the bushy-browed Victoria's Secret model that makes people just want to start tonguing her down? We have to admit, she looks like a lot of fun on Instagram, but still. Literally. Everyone is making out with her! Miley Cyrus, Michelle Rodriguez, Harry Styles, Sienna Miller, Miley Cyrus again. We are very concerned that at this rate, Cara will run out of people to make out with in 2014. Or she'll make out with the wrong person, and it won't be as exciting for the rest of us. So, here ya go, Cara. Three people we'd enjoy seeing you make out with in 2014. Thank you in advance:
Fellow Victoria's Secret Model Karlie Kloss?
Look at these two, they're adorable. They are sooo gonna make out backstage during one of their shows … assuming this hasn't already happened.
Maybe Ke$ha?
They've never hung out before, but something tells us these two would have a pretty wild time together. All that dirty blond hair and madness? Oh yeah. It could go down. Plus, between Miley Cyrus and Rihanna she's already made out with all the other big pop singers.
An Actual Guy For A Change, Like A$AP Rocky?
They just did the DKNY campaign together, and seeing as how the Harlem rapper loves a good time, we could see this happening. Unless, of course, he's still dating Chanel Iman in which case — no! No, Cara!