Carly Rae Jepsen Protests Anti-Gay Boy Scouts Policy, Drops Out of Annual Jamboree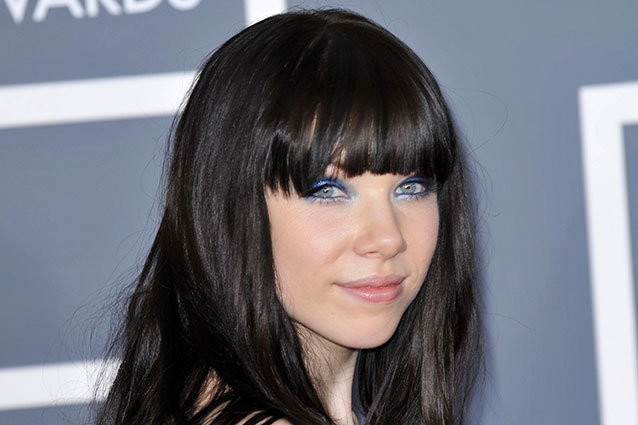 Dear Boy Scouts of America, don't call Carly Rae Jepsen. No ifs, ands, or even maybes. The "Call Me Maybe" singer just followed pop band Train right out of the annual National Scouting Jamboree lineup as a means of protest over the organization's anti-gay policies, making her our favorite good Samaritan of the week. 
RELATED: Carly Rae Jepsen's New Song – LISTEN
"As an artist who believes in equality for all people, I will not be participating in the Boy Scouts of America Jamboree this summer…" Jepsen tweeted. Her decision follows the openly gay former Eagle Scout Derek Nance's Change.org petition, which asked that Jepsen and Train remove themselves from the show in support of gay rights. The petition now has 64,000 signatures (and counting), in addition to the victorious result of having Jepson remove herself from the show.
The Boy Scouts organization does not allow openly gay scouts or leaders to be members, something Jepsen says she cannot condone. "I always have and will continue to support the LGBT community on a global level … and stay informed on the ever changing landscape in the ongoing battle for gay rights in this country and across the globe," she also tweeted.
RELATED: Did Carly Rae Jepsen Steal 'Call Me Maybe'?
Her words echo the sentiments of fellow Jamboree dropouts Train, who released a statement to the public stating, "When we booked this show for the Boy Scouts of America we were not aware of any policy barring openly gay people from participation within the organization. Train strongly opposes any kind of policy that questions the equality of any American citizen." The band added the stipulation that their willingness to participate would change if the BSA changed its policy before the date of the Jamboree.
And while fans may be disappointed at the chance to see the acts perform, Jepsen and Train's empathetic decisions have already garnered support from the LGBT community. In a statement released to Hollywood.com, GLAAD's VP of Communications Rich Ferraro says, "No fair-minded media outlet, corporation or celebrity will want to partner with the BSA as long as the organization puts discrimination and anti-gay bias before the needs of young people … Carly Rae Jepsen and Train's decisions not only send the right message to the BSA, but remind LGBT young people that they are supported and accepted."
RELATED: Bieber and Carly Rae Jepsen Perform a Duet
It's a comfort to know that while Jepsen rocketed to fame with her hit "Call Me Maybe," she remains grounded enough to know when to stand up for what's right. Our hat's off to you, young lady.
Follow Kelsea on Twitter @KelseaStahler
[Photo Credit: Rex USA]
---
From Our Partners:


40 Most Revealing See-Through Red Carpet Looks (Vh1)


15 Stars Share Secrets of their Sex Lives (Celebuzz)