Carly Rae Jepsen: New Song, New Meme Potential?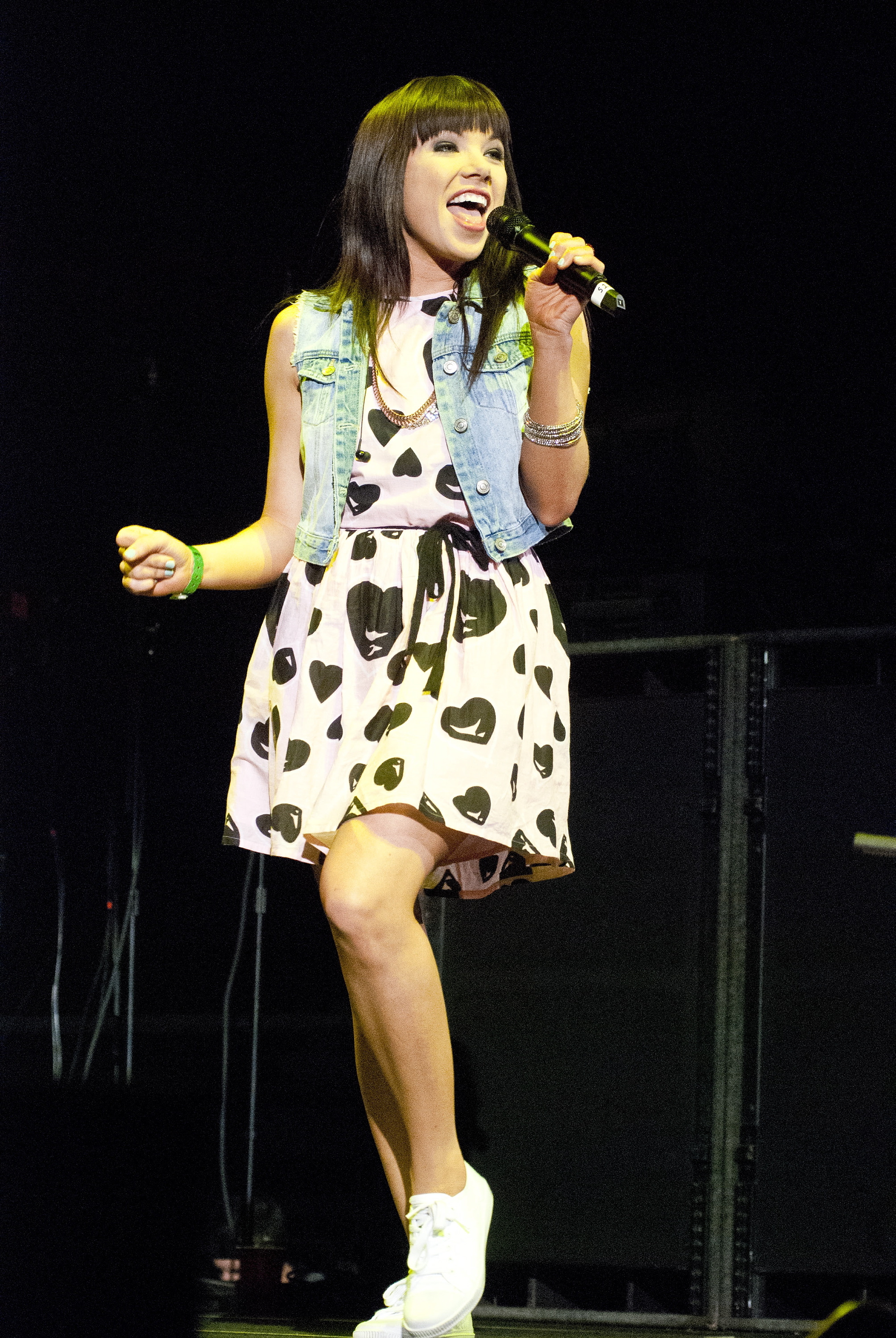 Hey, I just met you, and this is crazy, but here's a new song, so listen maybe?
That's right! Teen pop song perfectress Carly Rae Jepsen is trying to beat the one-hit wonder beat by hitting us with a new song that is pretty up there on the "Summer's Guilty Pleasure" catchiness scale. The tune also features the so-far one-hit wonder Owl City whose song "Fireflies" topped the Billboard charts in 2009.
Jepsen's newest attempt at pop world domination includes such lyrics as "We don't even have to try/ It's always a good time" and "It doesn't matter when!/ It's always a good time then," which are decidedly less hilariously creepy when taken out of context (unlike the lyrics to "Call Me Maybe" which, I don't have to type them out, do I? No one here lives under a rock, right? Well all know this song by heart, don't try to act like you don't). What does this mean for the viral potential of the track? Well, we're still undecided–perhaps this will make way for some sort of sad person/"good time" image macros? Go forth, meme gods, and conquer!–but check out the tune below and let us know what you think. And, you know, we'll just leave that "Call Me Maybe" video below, too, in case you want to listen to it again (we promise we won't tell anyone. Pinky swear)!
Do you think Carly Rae's new tune is meme-worthy? Let us hear all about it in the comments!
[Image Credit: WENN.com]
Follow Alicia on Twitter @alicialutes
More:
Carly Rae Jepson Covered by a Corgi: The 4 Craziest 'Call Me Maybe' Covers
Carly Rae Jepsen Performs 'Call Me Maybe' With Jimmy Fallon, The Roots — VIDEO