Carnival Cruise Lines Officially the Fung Wah of the Ocean: Is It Time to Call It Quits?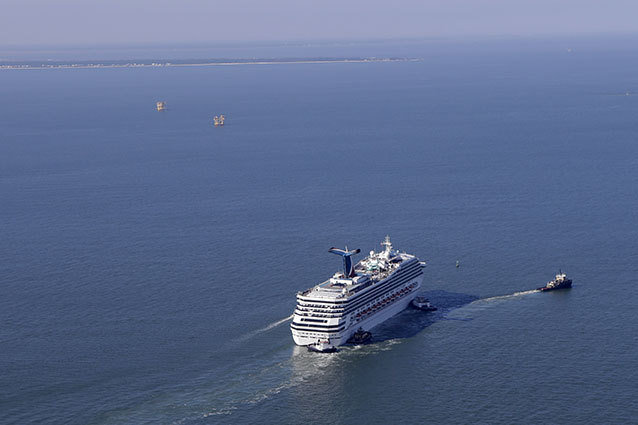 Carnival Cruise Lines, you've really got to get your s**t together. That's probably a poor choice of words, but come on. 
Late Thursday, Carnival announced that their ship the Legend had to cut short its seven-day voyage. Somewhere off the coast of Honduras, the ship suffered a technical problem that made it unable to sail at optimal speed, ABC News reports. The issue forced the ship to skip its final port in Grand Cayman and return to Tampa Bay, Fla. 
And this just a day after the Carnival Dream had a mechanical problem with its backup generator, stranding passengers in St. Maarten. According to CNN, over 4,000 passengers will be flown back to Florida. Carnival spokesperson Vance Gulliksen tells ABC News, "Since it is unclear when the Carnival Dream will be departing St. Maarten." 
RELATED: Rowboats: Nicholas Sparks' Perfect Metaphor for Love
He adds, "Guests have the option to return to Orlando — the closest air gateway to Port Canaveral, where the voyage began — or their originating city … Guests began disembarking the ship [Thursday] morning to board flights scheduled for today, and will continue to do so throughout the weekend. We are working to try to accommodate special requests from guests, including those who asked to remain on board longer."
And that just days after the Carnival Elation pooped out on its voyage from New Orleans. While Carnival says the ship's passengers were not affected by the problem — food service and facilites services were uninterrupted — a minor issue with the units used to steer and propel the ship did prompt a tugboat escort. 
And who can forget the infamous s**t ship, the Carnival Triumph, which lost power and was stuck in the middle of nowhere for five days? 
If I were a Carnival Cruise Lines passenger, I'd start looking into whether their free cruise vouchers are cash-redeemable. I mean, come on, the company is one exploded tire away from following in the footsteps of the Fung Wah bus (RIP). 
Follow Abbey On Twitter @AbbeyStone
[Photo Credit: Gerald Herbert/AP Photo]
---
You Might Also Like:


15 Oscar-Winning Nude Scenes


Topanga's Revealing Lingerie Shoot: Hello '90s!