Celebrate National Poetry Day with These Pop Culture Haikus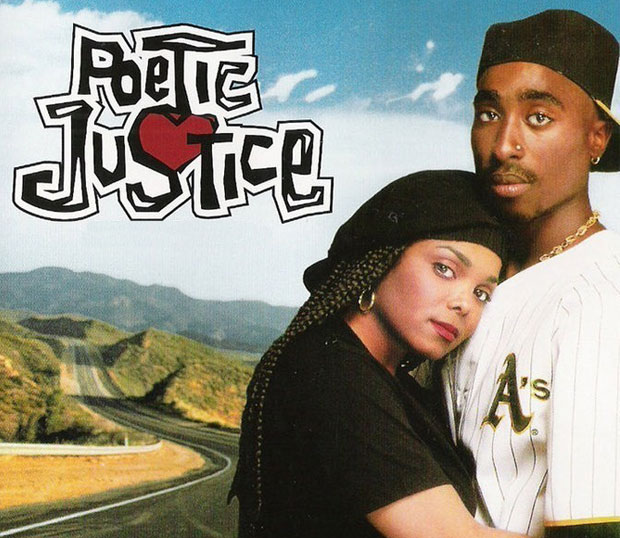 Established in 1994 by British philanthropist William Sieghart, National Poetry Day is celebrated on the first Thursday of ever October. Poetry Day isn't a major holiday, but thanks to the wonders of social media, it's one we'll never forget either (#NationalPoetryDay reveals the proud, lyrically-inclined masses of Twitter).
In honor of the poetic celebration, Hollywood.com whipped up a handful of pop culture-themed haikus that would make even 17th century Japanese poet Matsuo Basho swoon over Michael Fassbender. He was looking for a reason anyway, so we're kind of doing him a favor.
Check them out, then write up your own stanza of pop poetry and keep the party going.
On Breaking Bad:
Mr. White, I quit
Landry from Friday Night Lights
Is unstable, yo!
On Madonna:
Now you're affecting
An Anglo-Saxon accent?
You're from Michigan!
On Fall Movies:
Prestigious movies
Arrive and win the awards
Still love Avengers
On Downton Abbey:
Dowager Countess,
Sidesteps charm with acid tongue.
Aristocracy!
On Rihanna:
Diamonds do not shine
Brightly, around boy gone bad
You did not find love.
On Big Brother:
Big Brother 14
Danielle had Stockholm Syndrome
Frank is a carrot
On the Presidential debates:
Big Bird was my friend
He loved art and poetry.
Now he is homeless.
On Kim K's cat photos:
You poor sweet kitten
Stuck with a Kardashian
Someone call PETA
On a great TBS show:
Your name earns much scorn
But I can't hide my fandom
I love Cougar Town.
Oh why Hathaway
Did you wear that odd headband
On your wedding day?
On Psy's YouTube hit:
What is this Gangnam?
What makes its Style so thrilling?
Sigh, I'm done trying.
On Katie Holmes:
Katie Holmes is loose
in New York wearing mom jeans.
Run and hide, Suri. 
On the new Facebook commercial:
Zuck's new Facebook ad
Chairs, basketball, dance floors, planes
I think it's a joke
Michael Fassbender
Michael Fassbender, you guys
Michael Fassbender!
Follow Matt Patches on Twitter @misterpatches
[Photo Credit: Columbia Pictures]
More:
Hillary Clinton Gets an Eyeful … of Christina Aguilera's Cleavage
Facebook's New Slogan: Put Your Butt On It!
Pop Culture Debate: Who Is Taylor Swift's 'We Are Never Ever Getting Back Together" About?