5 Celebrities Who Are Still, Inexplicably, Not On Instagram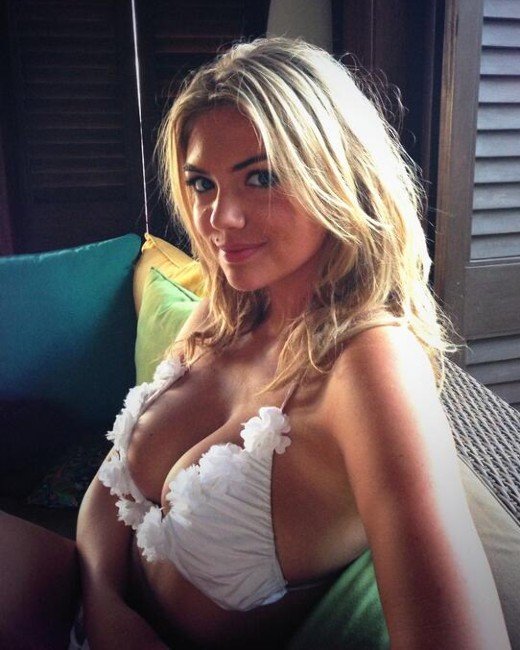 Kate Upton/Twitter 
Years ago if you met someone who wasn't on Facebook, it was like they didn't exist. Nowadays, you absolutely do not meet people who are not on Facebook. But some folks still aren't using and abusing the photo sharing app Instagram! And some of them are celebrities who would probably have amazing Instagram accounts! It's tragic, but true. We love Mariah Carey's Instagram, and Diddy is a blast, but here are a few celebrities who we'd love to see join Instagram.
Not that she'd need any filters, but it would be nice to see an IG selfie from the beautiful Kate Upton. Luckily for us, she's on Twitter, but it's not the same as scrolling down and seeing those beautiful, perfect … um … eyes … in your feed.
The Revenge actress owes it to her dedicated fan base to let us Instagram-stalk her with all her might. Her co-star Christa Brittany and former co-star Ashley Madekwe have some pretty sweet accounts, so we'll have to stick with them while we wait for Emily to join … and to share some adorable pics of her on-screen and off-screen boo Josh Bowman.
Considering how much this guy likes to show off, you'd think he'd make great use of the app. Plus, he's so good at practically everything he does  we think he'd take some pretty brilliant photos, especially during his Parisian trips. However, with a fiancée like Kim Kardashian, there are enough Instagram photos of him going around as it is.
Now that she's officially dating Drake, it's time that she officially join Instagram. How else is he supposed to tag her in all of the adorable pictures of them that are totally headed our way?!
While he does have an official Instagram page, it's not a personal account so it's just not as much fun! We need to see adorable, shirtless pics of him and his That Awkward Moment co-star Michael B. Jordan! We are, however, thankful to Michael B. Jordan for being on Instagram. Seriously.