Celebrities Tweet Their Hurricane #Sandy Support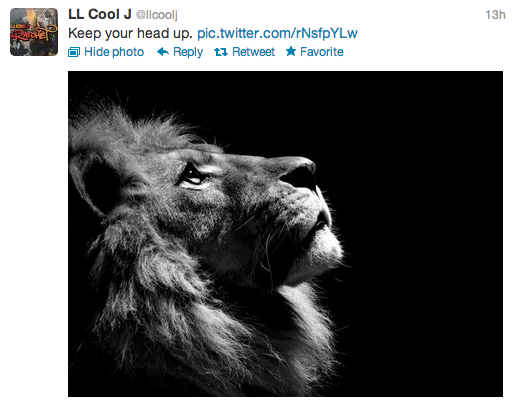 As hurricane Sandy ravished the Northeast on Monday night, leaving half of Manhattan without power and much of New York, New Jersey, Pennsylvania, and New England under water, celebrities took to Twitter to express their sympathies and well-wishes for those in trouble.
The tweets came from New York natives such as Lady Gaga as well as those from much farther away, such as Emma Watson. And, while some stars (I'm looking at you Ricky Gervais and Mindy Kaling) used humor to diffuse the situation's tension, it's clear that everyone has the safety of their loved ones' in mind. 
Sending every ounce of my love to New York
— Lena Dunham (@lenadunham) October 30, 2012
i know its gonna be ok, but that water flooding downtown while my friends are sitting in the dark is making me sad. i love you new york.
— Lady Gaga (@ladygaga) October 30, 2012
Stay strong, east coasters. You're awesome and resilient. Sending you good and dry vibes.
— Neil Patrick Harris (@ActuallyNPH) October 30, 2012
I second, third, & fourth this notion RT @actuallynph: Stay strong, east coasters. You're awesome & resilient. Sending you good & dry vibes.
— Joel McHale (@joelmchale) October 30, 2012
No lights here, no Internet. My wife @hilariabaldwin and I, sitting in the dark wondering where is the storm?(No jokes please)
— ABFoundation (@ABFalecbaldwin) October 30, 2012
We sent our audience home just to be safe. But we are doing our show tonight anyway. Should be fun. #LateNight
— jimmy fallon (@jimmyfallon) October 29, 2012
Sending everyone lots of love who are in the path of hurricane Sandy. May she disappear as soon as possible.
— Aaron Paul (@aaronpaul_8) October 29, 2012
Stay safe, East coast. #sandy
— Jon Favreau (@Jon_Favreau) October 29, 2012
You know NYC is under hurricane crisis when there's not a single cab on the road. #Frankenstorm
— MichelleTrachtenberg (@RealMichelleT) October 29, 2012
Back in Miami now. Missed the storm. I'm praying for everyone on the East Coast. I hope everyone is safe!
— Kim Kardashian (@KimKardashian) October 28, 2012
This "Sandy" who's on TV all the time and is blowing the entire east coast, I assume she's a Kardashian right?
— Ricky Gervais (@rickygervais) October 28, 2012
9 months from now hopefully we will have some cool Hurricane Sandy babies!
— Mindy Kaling (@mindykaling) October 29, 2012
Everyone on the east coast stay safe and batten down hatches!
— Tracy Morgan (@RealTracyMorgan) October 29, 2012
To everyone affected by #sandy my thoughts are with you. Hope everyone is ok. Xx
— Emma Watson (@EmWatson) October 30, 2012
Well, not quite everyone. I think (hope) Ms. Lindsay Lohan is feeling sheepish regarding Sunday's premature hurricane tweet:
WHY is everyone in SUCH a panic about hurricane (i'm calling it Sally)..? Stop projecting negativity! Think positive and pray for peace.
— Lindsay Lohan (@lindsaylohan) October 29, 2012
Follow Abbey Stone on Twitter @abbeystone
[Photo Credit: Twitter]
More:
Hurricane Sandy Shuts Down Broadway
Jimmy Fallon and David Letterman's Hurricane Sandy Monologues — VIDEO
'Gossip Girl' and '90210' To Air Repeats Due to Hurricane Sandy
From Our Partners:

Tom Cruise's $50m Defamation Suit Over Suri Abandonment Claim: What Are His Chances of Winning? (INSIDE STORY)
(Celebuzz)

Levi Johnston Marries Sunny Ogelsby in Alaska
(Celebuzz)