Celebrity House Swap! Josh Hutcherson & Ryan Seacrest Buy Ellen DeGeneres' Old Homes

Wouldn't it be nice to be able to say, "No, thanks. I'm not going to buy that house. The past owner wasn't famous enough." Believe it or not, certain celebrities seem to use that as a criterion when searching for a new home. The most recent star to get in the high profile real estate game is The Hunger Games' Josh Hutcherson. Zillow reports that Hutcherson has purchased the Tree House: a notorious Hollywood Hills home formerly owned by the late Heath Ledger and his girlfriend Michelle Williams, and, prior to that, by Ellen DeGeneres.
DeGeneres is quickly becoming a key figure in this game of domestic taps. In mid-May, it was announced that Ryan Seacrest had purchased DeGeneres' Beverly Hills compound for a hefty sum.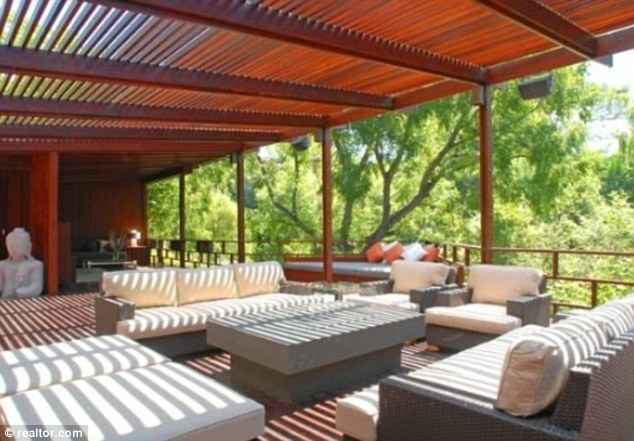 [Photo Credit: Realtor.com]
The celebrity house sharing world doesn't end with DeGeneres. Christina Aguilera resides as judge on the NBC competition show, The Voice. Sharon Osbourne undertakes a similar role on the network's America's Got Talent. But what else do they have in common? Their breakfast nook, for one thing. In 2007, Aguilera purchased and moved into a Beverly Hills home previously owned by Ozzy and Sharon Osbourne. There are reportedly fewer bat heads mounted on the walls now.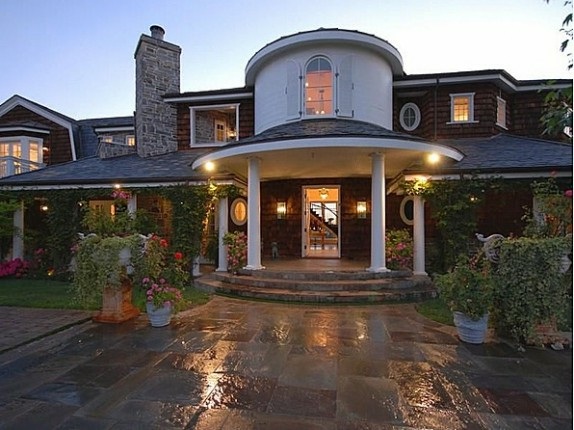 [Photo Credit: Zillow]
Salma Hayek and Kelsey Grammer have each crossed paths with the unruly cast and crew of TGS with Tracy Jordan, the in-universe series on NBC's 30 Rock. And while on the sitcom Hayek played a murderer and Grammer a two-bit conman who wasn't above pulling a fast one on an ice cream cake franchise, they've both played the diligent homeowner to the Bel-Air estate that Hayek purchased from Grammer in '07.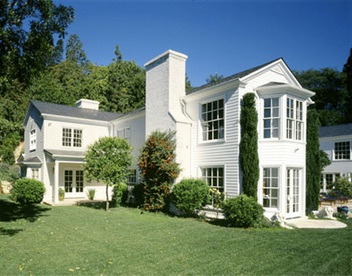 [Photo Credit: The Real Estalker]
That wacky Ben Affleck just has to play both sides of the field. The To the Wonder star has sold a house to friend and frequent collaborator Kevin Smith, and has purchased a house (one that burned down, as a matter of fact) from Drew Barrymore and her then-fiance Tom Green. Remember when they were a thing?
Some time after outing her half-Judaism in his first of three Chanukah songs, Adam Sandler purchased a Pacific Palisades mansion from Goldie Hawn and her boyfriend (both in real-life and in Overboard) Kurt Russell. Rumor has it that when Sandler was going through Russell's old closet, he inadvertently wound up on a distant planet resembling Ancient Egypt. They weren't crazy about Jack & Jill there, either.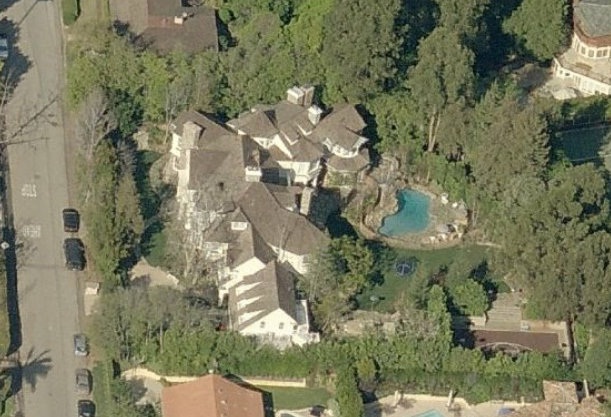 [Photo Credit: Celebrity Homes]
Showbiz homes seem to circulate within the celebrity community. Now that Hutcherson is continuing the legacy of the DeGeneres/Ledger/Williams Tree House, who will be the next big star to grace its doors?
The above information was gathered from Funny Daily Dose.
[Photo Credit: David Edwards/Daily Celeb]
More:
'Hunger Games' Star Josh Hutcherson Honored for Gay Rights Activism
Justin Bieber's Bizarre Video: Dancing With Ryan Seacrest
Ellen DeGeneres, NPH, More Tweet About President Obama's Support For Gay Marriage