Celebrity Instagram Accounts You Need to Check Out
Surely you've heard that Facebook purchased Instagram for $1 billion this week, but you might be wondering why anyone would pay so much for photos of your high school friend's dog or of what your cousin ate for breakfast. If so, you're probably using the app wrong. The key is to follow a large number of interesting people, i.e. celebrities. After all, who doesn't find photos of Kim Kardashian's lunch and Selena Gomez' dog fascinating?
To get you started, Hollywood.com compiled a list of some of the best celebrity accounts on Instagram. The next time Snoop Dogg paints himself blue and posts a photo online, you won't be the last to know.
Kim Kardashian (KimKardashian)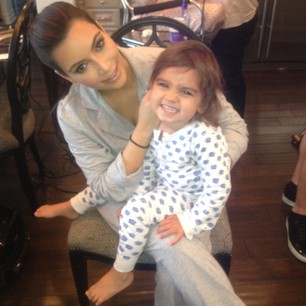 What you'll see:  Lots of family photos, including Khloe's welcome home party, Mason's Easter outfit, and Bruce's Wheaties box from the '70s. And of course, sexy shots of herself in various states of undress.
Taylor Swift (TaylorSwift)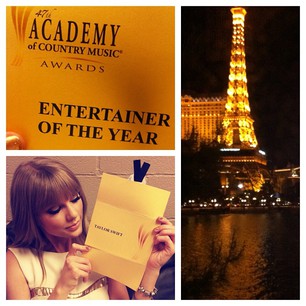 What you'll see: The note from Suzanne Collins in Taylor's copy of The Hunger Games, backstage photos, and shots of her adorable kitten.
Rihanna (BadGalRiri)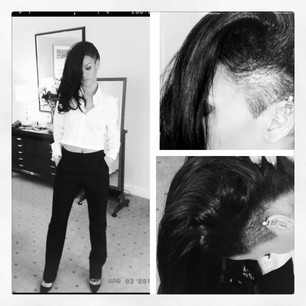 What you'll see: Lots of close-ups of Rihanna making kissy faces for the camera, plus important updates on her ever-changing hair color.
Selena Gomez (SelenaGomez)

What you'll see: Photos of Selena hanging out with her friends and her puppies, and cameos by Justin Bieber.
Justin Bieber (JustinBieber)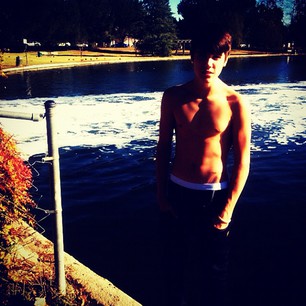 What you'll see: Snaps of interesting things Bieber spots on the road and plenty of self-portraits, with occasional shirtless photos for the ladies.
Pink (Pink)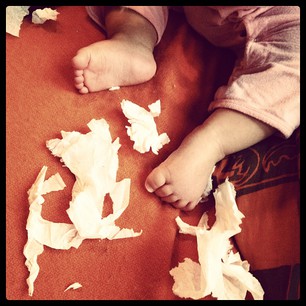 What you'll see: Artsy photos of Pink's favorite accessories and shots of her baby Willow (seen here after getting into a box of tissues).
Kevin McHale (KevinMcHale)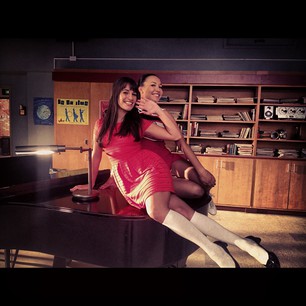 What you'll see: Photos of his dog and cat's adorable staring contest and tons of Glee behind the scenes shots. What more could Gleeks ask for?
Snoop Dogg (SnoopDogg)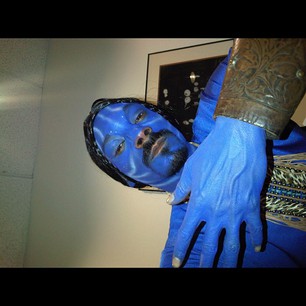 What you'll see: Snoop's family members, favorite cigar brand, and Avatar costume, as viewed through a smokey haze.
Serena Williams (SerenaWilliams)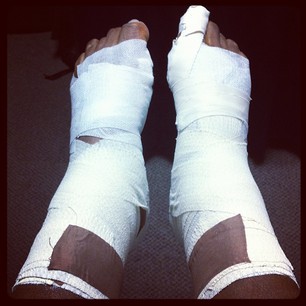 What you'll see: A look at the life of one of tennis' biggest stars, including practices, jaunts to Paris, and treatments for tired limbs.
Zooey Deschanel (ZooeyDeschanel)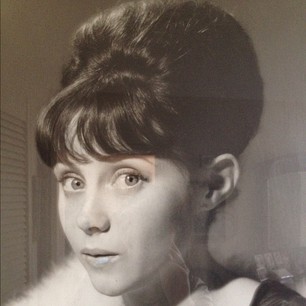 What you'll see: The most twee Instagram around. Check out Deschenel's adorable tuxedo manicure, vintage pics of her mom, and photos from the set of New Girl.
Ryan Seacrest (RyanSeacrest)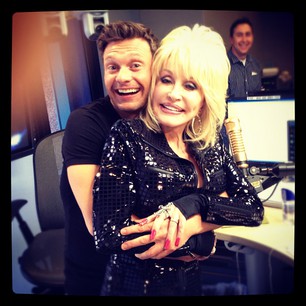 What you'll see: No man gets around Hollywood like Seacrest, and he has the photos to prove it.
President Barack Obama (BarackObama)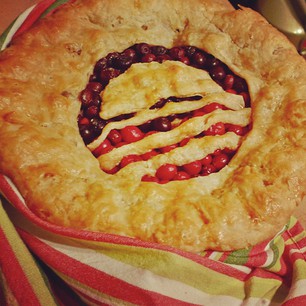 What you'll see: Fascinating photos from the campaign trail, including the President's chats with voters, and incredible fan creations such as this Obama pie. (Impressive, but we wish it was apple.)
More:
Celebs on Instagram: See Their 40 Best Pics
Hey TV, Stop Looking to the Internet for Inspiration
Betty White Joins Twitter: 10 Tweets We Hope To See
---
You Might Also Like:


15 Oscar-Winning Nude Scenes


Topanga's Revealing Lingerie Shoot: Hello '90s!