11 Celebrity Memoirs for the Book Lover in Your Life
2014 was a great year for fans of pop culture and books. We learned the stories behind the making of a classic, had a young girl tell us what she's "learned," and even learned the secrets of modeling that Tyra could never have taught us. We've rounded up the best of these just in case you're looking for a last minute gift or the next pick for your book club.
1. "Yes Please" – Amy Poehler
Getty Images/Sonia Recchia
For: A fledgling feminist in her twenties who could use a good laugh and some sound advice from a Smart Girl, or anyone who needs to hear that it's okay to feel the way they're feeling. 
Memorable Quote: "Because what else are we going to do? Say no? Say no to an opportunity that may be slightly out of our comfort zone? Quiet our voice because we are worried it's not perfect? I believe great people do things before they are ready."
(Bonus quote: "I have the Angelina Jolie of vaginas.")
2. "Not My Father's Son" – Alan Cumming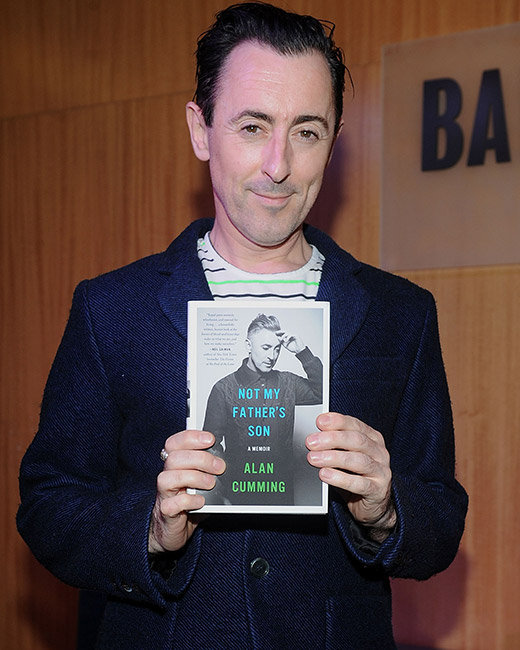 Getty Images/Brad Barket
For: Fans of Who Do You Think You Are? or anyone trying to overcome their childhood dramas and are seeking inspiration.
Memorable Quote: "For yes, being a woman, even one with a penis and for the purposes of drama really made me feel that women have been coerced into a way of presenting themselves that is basically a form of bondage. Their shoes, their skirts, even their nails seem designed to stop them from being able to escape whilst at the same time drawing attention to their sexual and secondary sexual characteristics. And I think that has happened so that men feel they can ogle them and protect them in equal measure."
3. "The Woman I Wanted To Be" – Diane von Furstenberg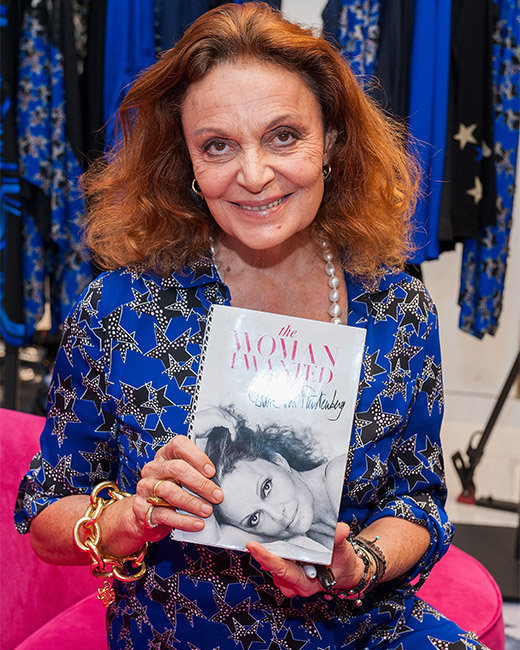 Getty Images/Valeria Macon
For: The fashionista who knows what she wants, or the woman in your life who wants to 'have it all.'
Memorable Quote: "In my older face, I see my life. Every wrinkle, every smile line, every age spot. There is a saying that with age, you look outside what you are inside. If you are someone who never smiles your face gets saggy. If you're a person who smiles a lot, you will have more smile lines. Your wrinkles reflect the roads you have taken; they form the map of your life. My face reflects the wind and sun and rain and dust from the trips I've taken. My face carries all my memories. Why should I erase them?"
4. "So, Anyway" – John Cleese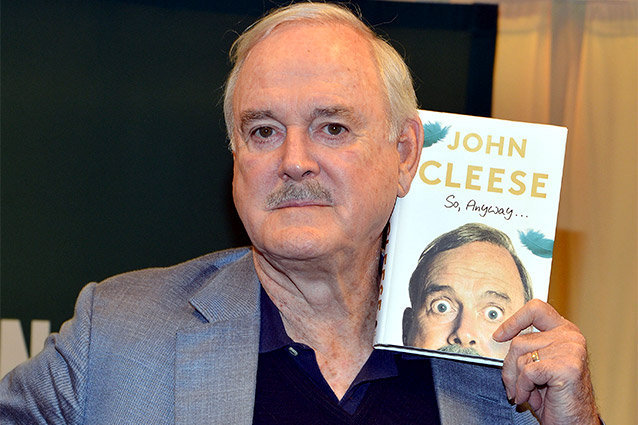 Getty Images/Slaven Vlasic
For: The Monty Python fan seeking a crash course in what makes comedy funny and what makes a comedian successful.
Memorable Quote: "So, creatively, I was doubly blessed: constant relocation and parental disharmony. Add to these two gifts the well-established fact that many of the world's greatest geniuses, both artistic and scientific, have been the product of serious maternal deprivation, and I am forced to the conclusion that if only my mother had been just a little more emotionally inadequate, I could have been HUGE."
5. "Uganda Be Kidding Me" – Chelsea Handler
Getty Images/D Dipasupil
For: Chelsea Handler fans suffering withdrawals during this period between her E! show and her upcoming Netflix gig. 
Memorable Quote: "There's a difference between being a class act and being classy. Peeing off the side of a Jeep doesn't mean you're not classy, it just means you're a free spirit with a small bladder."
6. "The Andy Cohen Diaries: A Deep Look at a Shallow Year" – Andy Cohen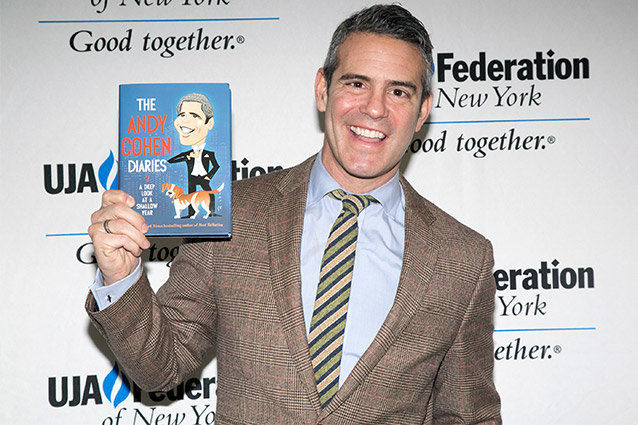 Getty Images/Nomi Ellenson
For: Any pop culture junkie who wants all the dirt on their favorite celebrities; any Real Housewives fans itching to know which lady is causing the most trouble. 
Memorable Quote: "I literally almost called this book Diary of a Name-Dropper. So if you want to play a drinking game while reading this book—and that's not a great idea and only gonna last for so long—take a swing every time you read a name you recognize." 
7. "Not That Kind of Girl: A Young Woman Tells You What She's 'Learned'" – Lena Dunham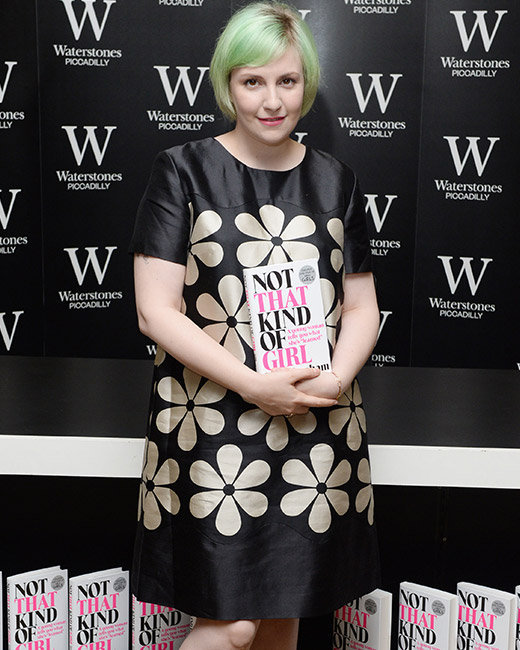 Splash News
For: Any guy or Girl who's almost getting it kind of together; anyone whose own thoughts have sometimes been too much for them. 
Memorable Quote: "When someone shows you how little you mean to them and you keep coming back for more, before you know it you start to mean less to yourself. You are not made up of compartments! You are one whole person! What gets said to you gets said to all of you, ditto what gets done. Being treated like shit is not an amusing game or a transgressive intellectual experiment. It's something you accept, condone, and learn to believe you deserve. This is so simple. But I tried so hard to make it complicated."
8. "Dancing With Myself" – Billy Idol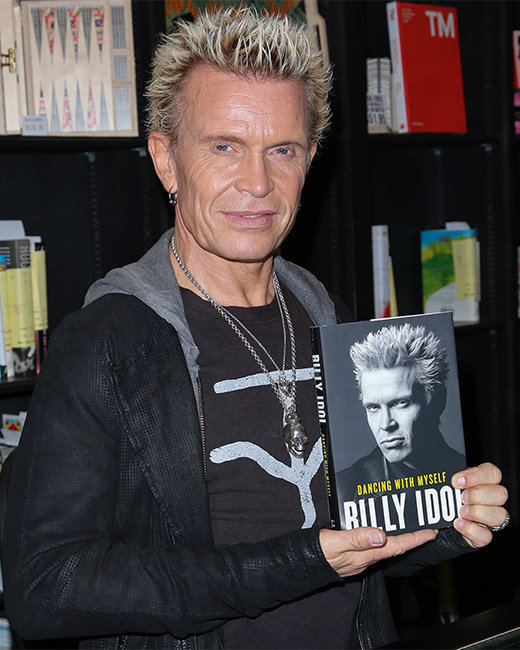 Getty Images/Paul Archuleta
For: The wannabe groupie; anyone interested in the not-to-be-believed antics and lifestyles of glam rockers.
Memorable Quote: "After a while, my nose became so bloody that I reverted to smoking cocaine instead. From there, it was all downhill."
9. "Let's Just Say It Wasn't Pretty" – Diane Keaton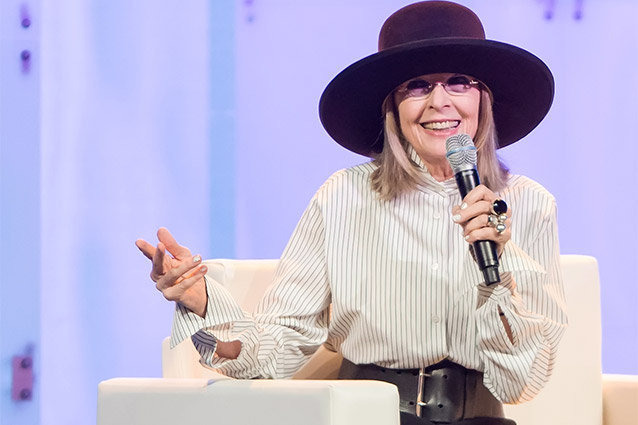 Splash News
For: Anyone who has ever felt or been told they were ugly or imperfect; anyone who sees themselves aging before a mirror and sighs. 
Memorable Quote: "After living with Mr. Lincoln's portrait for several years, I've come to this conclusion: his beauty, like the hidden cast of his right eye, became identifiable only after I included "unsightly" as a possible way of describing a beautiful face."
10. "Carsick: John Waters Hitchhikes Across America" – John Waters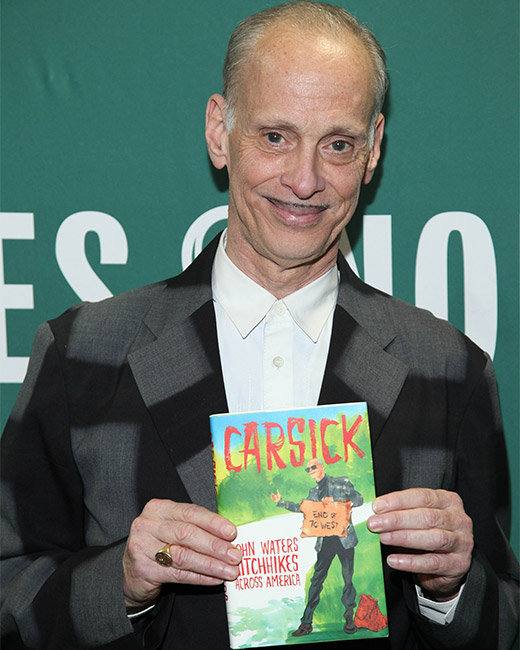 Getty Images/Rob Kim
For: Your eccentric friend with incurable wanderlust; anyone who wants to see America from a very different pair of eyes. 
Memorable Quote: "I'm alive, I think, and so many of my friends are not. I may be nuts to be doing this, but I'm kind of proud of myself. I am having an adventure. I like my life. Even if I have to stand here for the rest of it."
11. "Neil Patrick Harris: Choose Your Own Autobiography" – Neil Patrick Harris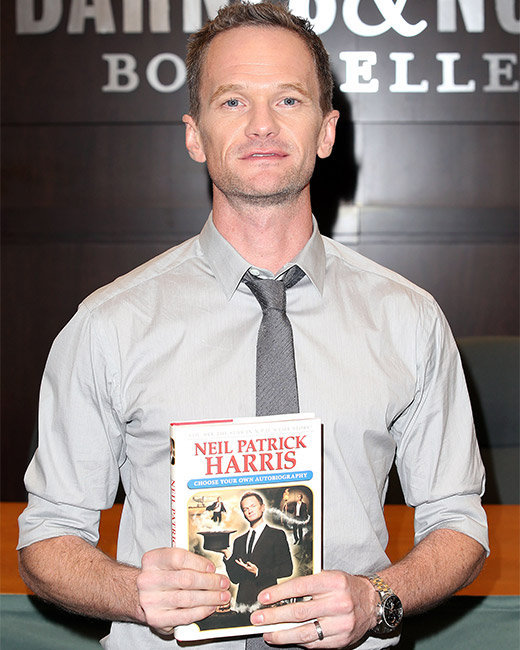 Getty Images/Frederick M. Brown
For: The person living a life that seems unworthy of a book and wants to live vicariously through Doogie Howser, M.D.; fans of choose-your-own-adventure books, biographies, and How I Met Your Mother.
Memorable Quote: "If you had known people would be calling you by your character name for the next twenty years, you might have asked for a different one. Thunderbolt Howser, say, or Dr. Feelgood, or Baron von Sexy Ass."