How to Look Like Hugh Jackman and Bruno Mars: Celeb Stylist Jason Schneidman Shares His Secrets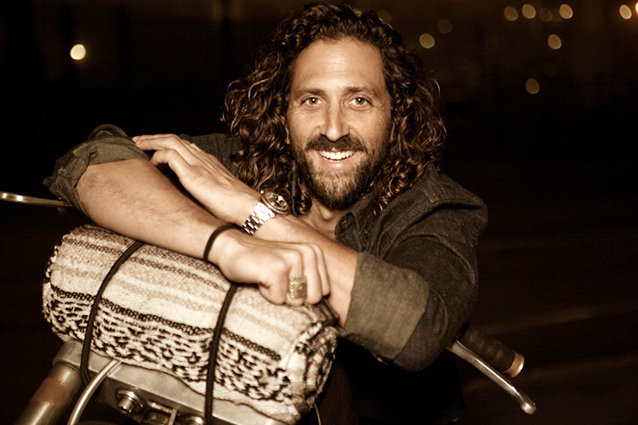 Celebrities don't just roll out of bed looking flawless; it takes a whole team of experts to primp and polish them to perfection. There are hairs to be tousled, brows to be tweezed, and skin to be moisturized before walking out the door each morning. And I'm talking about the dudes of Hollywood (whoever said men were more low maintenance than women was wrong, wrong, wrong). 
Celebrity stylist and Dove Men+Care hair expert Jason Schneidman, the brains behind the beauty for some of the hottest guys in Tinseltown, including Hugh Jackman, Rob Lowe, Bruno Mars, and Jonah Hill, shares his tips and tricks for making A-list stars look their picture-perfect best with Hollywood.com.
"All of my guys like to look put together, but natural and not overdone," says Schneidman of his clients. "I always strive to ride that effortlessly cool line, and I find guys are drawn to me because I know how to work with their natural features and pull together a look that isn't over-styled." 
For the summer, Schneidman's go-to hairstyle is "the classic 'do – think Steve McQueen and James Dean. This works great for all seasons because it is timeless and never goes out of style. In fact, my number one tip is to stay classic," he says. "For this look, I recommend rubbing a dime-size of paste into hands and then running through hair for hold. Since paste is moldable, you can add more throughout the day if your hair isn't staying put. That's also why I don't recommend traditional hair sprays: it's difficult to reapply."
Schneidman gives us the low-down on how you (or the man in your life) can look like one of Hollywood's hottest. 
HUGH JACKMAN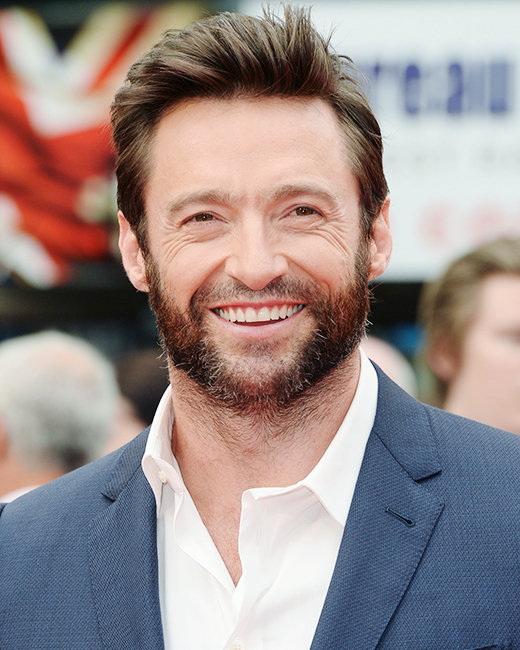 "Hugh's got a lot of hair so I manage it by cutting it down to about a half inch on the sides and then leave about two inches on the top. His hair is thin though, so I have him use a thickening shampoo, like Dove Men+Care, the night before to get a little build up. The day of [an event], I use a small amount of paste all over his hair and bring up the volume all over so that it's really big. Then I use a small men's groomer round brush in the front to get a nice 'bend,' and, I gently tap down and shape the hair with my hands to sweep it up and back or to the side."
ROB LOWE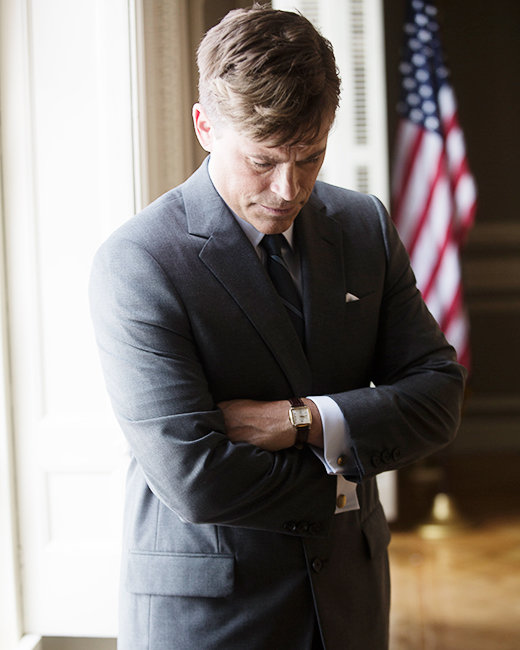 "I actually set the look for Rob in his new film Killing Kennedy (pictured above), where he plays JFK, so he's been rocking a presidential look. The cut is very summery and airy, though, so it was a lot of fun doing it for Rob. To get this look, I make sure to cut with only scissors. Take the sides in short and leave the top longer and then create a part on the side. For Rob, I actually defined the side part by cutting into his hair with clippers."
BRUNO MARS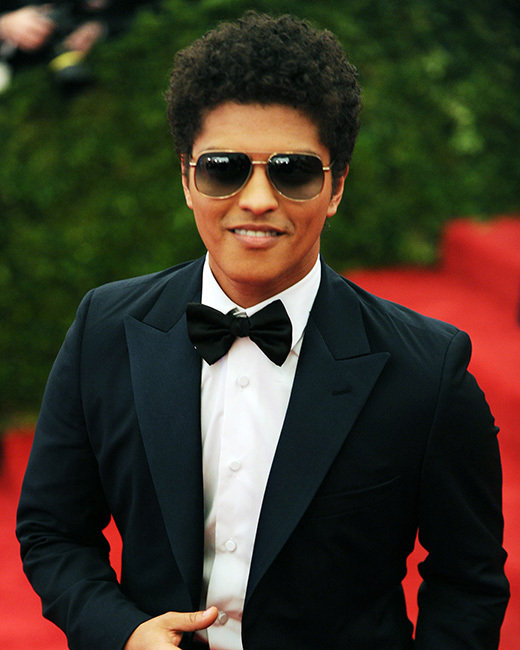 "Since Bruno's hair is naturally curly, my secret is to not touch his hair after shampooing and letting it air dry naturally. If you touch his hair before it's completely dried, the curls get frizzy and defused and we have to re-wet it and let it dry again. I only begin to style it after it is totally dry, and I avoid all alcohol products since they can be drying for his hair. The best stuff products for him are cream or oil styling products since they also moisturize his hair."
JONAH HILL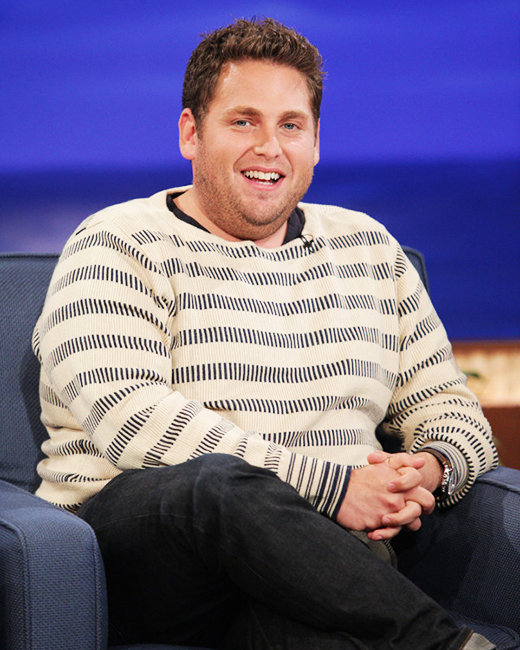 "I use the Men's Groomer for Ibiza (a small round boar bristle brush), in the front to straighten and style and then I follow up with the Shu Uemera Shape Paste (available at Birchbox) and mess it up."
SCHNEIDMAN'S GO-TO PRODUCTS
Want to style like a pro? Snag some of Shneidman's must-haves to look like a star every day.
1. Dove Men+Care Fresh Clean 2-in-1 Shampoo + Conditioner
"Excessive styling and product can take a toll on men's hair, so I always recommend the Dove Men+CareFresh Clean 2-in-1 Shampoo+Conditioner, which is proven to make hair 3X stronger. It's also fortified with menthol and infused with caffeine to refresh and revitalize while washing away dirt and grease."
2. Hanz de Fuko Quiksand Paste
"This product is amazing for matte dry styling."
3. Shu Uemera Shape Paste
Schneidman uses this product on Jonah Hill to achieve that messy, bedhead look.
4. Joico Texture Boost Dry Spray Wax
"Don't be afraid to spray this all over short to medium length hair for a good hold. This is light enough for summer and gives the perfect amount of hold to reduce frizz. Be careful not to use too much or else your hair will look greasy."
5. Dove Refresh+Care Invigorating Dry Shampoo
"A lot of guys don't know how to use Dry Shampoo, but it's a great timesaver to preserve or save your 'do in a rush. Spray the dry shampoo directly onto oily roots and shake out the extra powder on a towel or blow dry it out. You can also use this after the Spray Wax to soak up extra product."
Have great products like these delivered right to your door by subscribing to Birchbox today! 
Follow Abbey On Twitter @Abbeystone | Follow Hollywood.Com On Twitter @Hollywood_Com
More Summer Beauty:
10 Celebs Share Their Summer Beauty Secrets  
---
From Our Partners:


40 Most Revealing See-Through Red Carpet Looks (Vh1)


15 Stars Share Secrets of their Sex Lives (Celebuzz)