Holy Crap, Who Is This? This Star Is Unrecognizable Without Makeup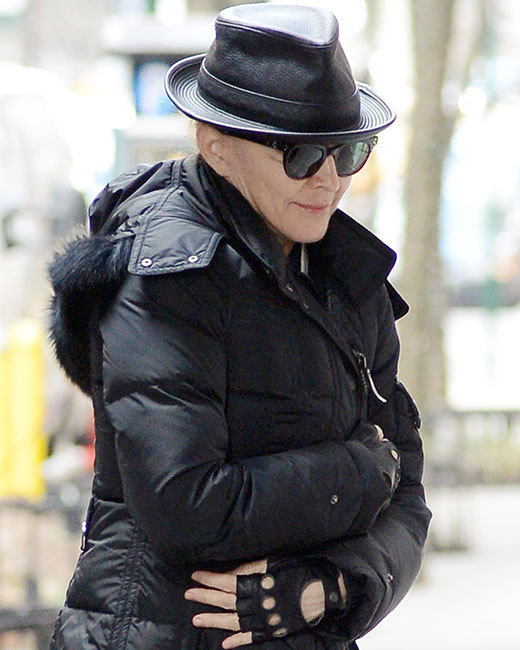 Seeing a celebrity without any makeup on is, to quote Mean Girls, like seeing a dog walk on its hind legs. It's so rare and shocking to see how normal and, at times, unrecognizable the most famous faces are when not buried underneath pounds and pounds of makeup. It is such a rare occurrence that we dedicate magazine covers, photo galleries, and standalone posts (like this one… ) to the times when we do manage to capture the magical moments in picture form. 
But the latest photo to surface of a celebrity sans makeup is so shocking that we couldn't even figure out who the person was. Is that Boy George in the photo above? Benjamin Button? Is she (or he?) even a famous person at all?
RELATED: Stars Bare All For Makeup-Free Photoshoot
Surprise… it's Madonna! Holy crap!
Yes, that bald-looking, old, androgynous person is fierce Madge herself. The New York Daily News spotted Madonna on her way to the Kabalah center in New York with her kids David and Mercy. We know that running errands is no time for false eyelashes, but to say that we hardly recognize the diva without her signature glam look would be an understatement. 
Follow Sydney on Twitter @SydneyBucksbaum
[Photo Credit: Elder Ordonez/INFphoto]
---
You Might Also Like:


15 Oscar-Winning Nude Scenes


10 Insane 'Star Wars' Moments You Didn't Notice